Legacy systems: Growing pressure in the upper mid-market
By Avendata | February 09, 2023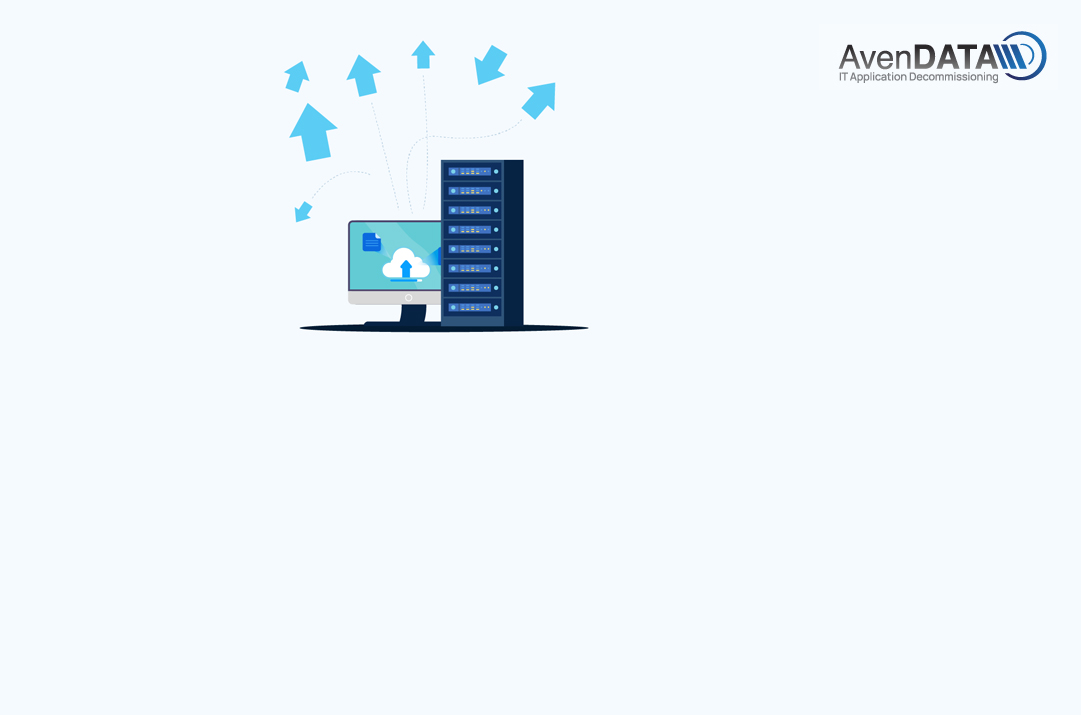 As digitalization and dependence on electronic communication increases, so does the pressure to renew outdated IT systems. Older IT or applications that are no longer updated or supported can be a challenge for companies. Recently, there is a noticeable trend towards digital transformation in the SME sector.
"Many large corporations are already using legacy archives. We are seeing considerable awareness in companies in the upper mid-market with annual sales of 300 million or more," says AvenDATA CEO Emanuel Böminghaus.
Legacy systems in SMEs — a growing problem
Historical data is essential for business processes and for maintaining business operations. Outdated IT systems frequently store decades of data. Using them also means having to maintain the old hardware. On top, staff needs to be trained or specifically hired for the task. As a result, maintenance costs can soar, and security updates may no longer be available. The rising costs, lack of security and incompatibility with modern technologies put pressure on organizations operating legacy systems. Legacy data has therefore become a common obstacle to the digital transformation of mid-sized companies.
Discrepancies in IT investments
According to
new research from Coeus Consulting
, only 53 per cent of IT executives consider the state of their business-critical IT to be fit for the future. Shortages of skilled labour and rising IT costs are seen as the biggest disruptive factors in the IT supply chain. But Legacy systems come in third. Opponents argue that the ability of businesses to innovate is ultimately not dependent on whether the IT and its data is moved to the cloud or not. However, when it comes to investment, overhauling corporate IT ranks only eighth in the list of priorities.
This mismatch inevitably leads to an increasing number of organizations with legacy systems. It is therefore not surprising that 59 per cent of respondents believes that failures are likely to occur within the next three years. Respondents believe that legacy system failures will have a significant impact on the IT supply chain and business operations. This suggests that there is a growing need to refresh systems. Cloud technology is currently the best way to do this.
Latest example from the insurance industry
Insurance is a very data-intensive industry, making it a pioneer in many areas of information technology. Analysis by the
German Insurance Association
also recognizes a growing demand in this sector. According to the report, digitalization is an important driver for the sustainable development within the insurance industry.
A prominent example is
Continentale Versicherung's recent cooperation
with Adesso Insure. In the process, the company's legacy systems were migrated and a cloud-based claims management system was set up on the basis of the "in|sure" platform. Employees say this provides significant improvements in compatibility and functionality, as well as an enhanced customer experience.
The solution: legacy archives
IT consultants help companies assess their needs and select the best solution for their legacy systems. Companies like AvenDATA are specialized in the
maintenance and modernization of legacy systems
. As an expert in the field of legacy systems, the company offers innovative solutions for archiving legacy data. With this strategy, AvenDATA supports its customers in overcoming many of the problems associated with outdated technologies. With the help of its proprietary ViewBox software, data storage and management, including
application decommissioning
and archiving of legacy data, turns into a manageable task.