Ten Key Questions with Emanuel Boeminghaus, CIO of AvenDATA GmbH, on Long-Term Commitment to Legacy System Archiving.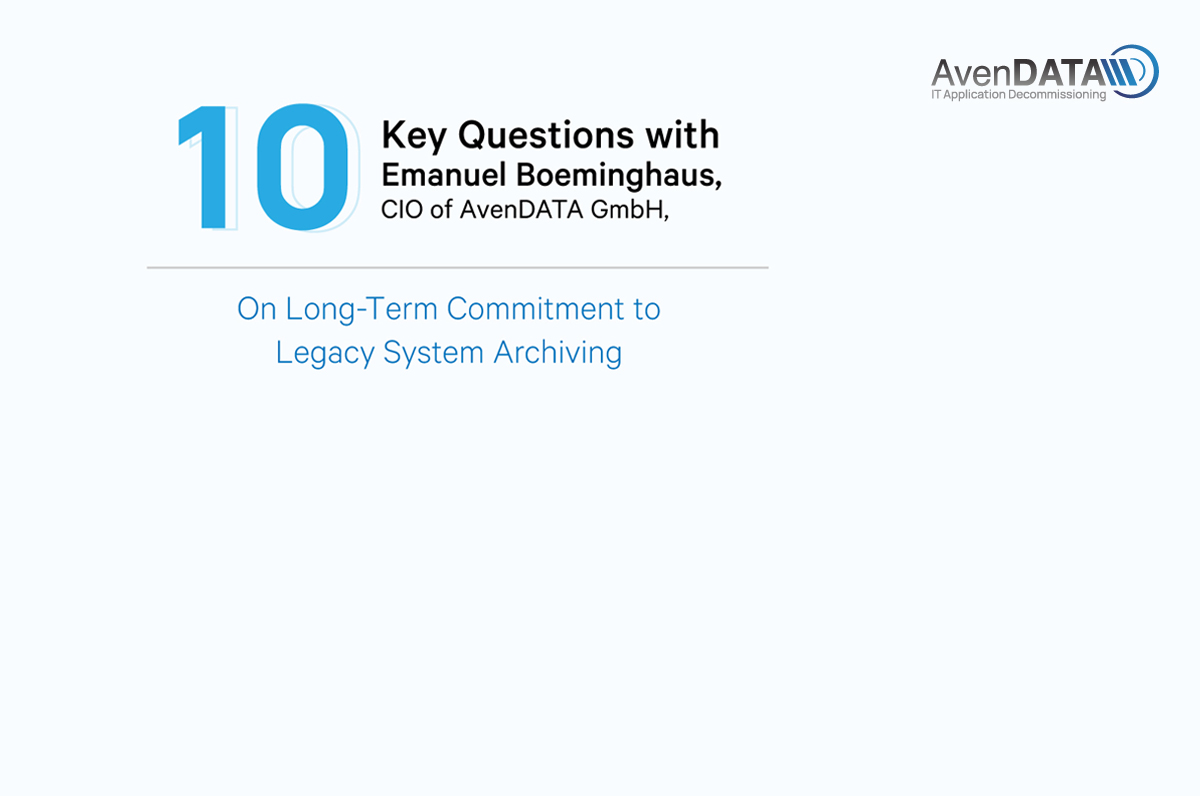 With approximately 230 specialists, AvenDATA focuses exclusively on archiving legacy systems worldwide on a daily basis.
Why is archiving legacy systems important for companies?
Archiving legacy systems is crucial for securely storing data for compliance purposes, improving operational efficiency, and reducing overall operating costs.
What challenges exist when archiving data from legacy systems?
Challenges may include data format incompatibility, outdated technologies, lack of expertise, and high costs of data migration.
How do you evaluate the cost-benefit ratio in relation to archiving legacy systems?
In the long term, the costs of maintaining a legacy system are significantly higher than investing in a solid, legally compliant archiving solution.
What technologies and methods do you use for archiving?
We commonly use modern databases, cloud storage solutions, and specialized archiving software.
How do you handle various data formats and structures from different legacy systems?
Data conversion and transformation are often necessary to store the data in a uniform format. Over many years, we have developed specialized migration software and migration processes for this purpose.
How is data security ensured when archiving legacy systems?
The use of encryption, access controls, certifications, and regular security audits are best practices in this area.
How do you address compliance issues with legal requirements and regulations?
We cover these issues by involving compliance experts and legal advisors, as well as by using software specifically developed for compliance with legal requirements.
To what extent can a company handle the archiving of legacy systems internally, and at what point is an external solution more sensible?
Smaller projects may, in some cases, be handled internally, but in my experience, experts should be involved for larger, more complex systems.
What does the data migration process from a legacy system to an archival system look like?
The process typically involves planning, identifying data to be archived, actual data migration, subsequent tests and acceptances, as well as documentation.
How is the quality and readability of the archived data ensured in the long term?
Long-term readability is ensured through regular checks, the use of archiving systems, and updates to databases and software.