Let us archive your legacy systems and
launch your carve-outs with us!
We will build an archiving system for you that will not only free you from your legacy systems but also fulfil the legal requirements. We successfully manage ERP or CRM systems as well as unstructured data or files. You will surely be benefitted from our extensive market experience, which is reflected in our commendable approach towards archiving the projects worldwide.

We are undoubtedly more efficient, cost-effective, functional and faster than you could ever imagine. This is due to our experts with specialisation in system archiving, system decommissioning and carve-outs.
Don't do it like CIO Tom!
Archive your Legacy Systems
We have an expert team with extensive experience to help you with all your applications (
SAP, Oracle, As400, Navision, In-house development, Jd Edwards, Axapta, Varial, Peoplesoft, Mas90, Lotus Notes, Sage and many more…
).
In this web meeting we would like to show you how we and our customers approach the task of decommissioning your legacy systems. We offer an insight into the practice and tell you about our experiences in more than 15 years of archiving legacy systems. Below we have summarized the contents of this meeting in the form of an agenda for you. The meeting will take place remotely and you will receive the access data from us in advance. Speaker - Tanja König
The meeting will be conducted by Tanja König, Head of Sales and authorized signatory at AvenDATA. With over 13 years of practical experience, she can report on her experiences in the corporate environment.
We have a 100% Global Remote Team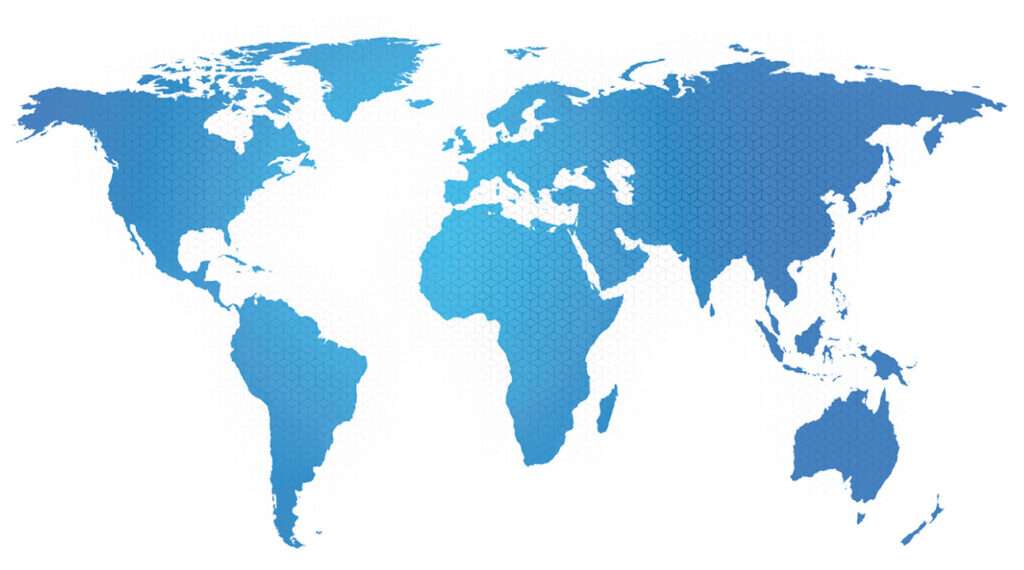 We work 100% remotely on all our archiving projects. This way, the team ensures to implement the archiving projects on time and every time. The team also facilitates to accomplish the work in a resource-saving manner and that too all over the globe. Undoubtedly, we can always react flexibly to your requirements in terms of resources and project timelines.
Certified data center
as a cloud solution

We host our customers' data in a certified data centre due to the high worldwide demand from our customers. These customer demands may arise from very sensitive sectors such as pharmaceutical industry, banking, insurance and automotive industry. ISO 27001 certification ensures that all the security requirements for hosting are carefully analysed and fulfilled. The IT security measures are also reviewed meticulously along with the processes being regularly recertified.
For many years we have specialized in archiving legacy systems in
applications decommissioning
. As a result, we have successfully implemented our software in the hundreds of companies from a wide range of industries worldwide. Our experience portfolio includes more than
250
systems from various manufacturers. Benefit from our long experience.
Our archiving solution can manage 250+ systems and up to 100+ TB.
At times, we are loaded with requests to carve-out data from a system related to a company sale. Additionally, we are also expected to make the data available in the archived system and that too in accordance with all the legal requirements.
Our product portfolio includes carve-outs as the most essential part for our clients. We have developed standards that enable you not only to archive the data quickly and easily but also make it an effective and efficient carve-out.
AvenDATA has developed a world class product, viz. The ViewBox Software. It has been developed with the efforts and efficacy over the past few years. The product is committed to meet the requirements of the companies by archiving their legacy systems and decommissioning their IT landscape. With the ViewBox software, you have a browser-based archiving solution, enabling you to archive data from any legacy system. This software is certified and can be used in the cloud as well as on premise. Some of the promising features of the software include active directory, delete and retention requests, SSO, export functions, and logging up to an integrated service desk.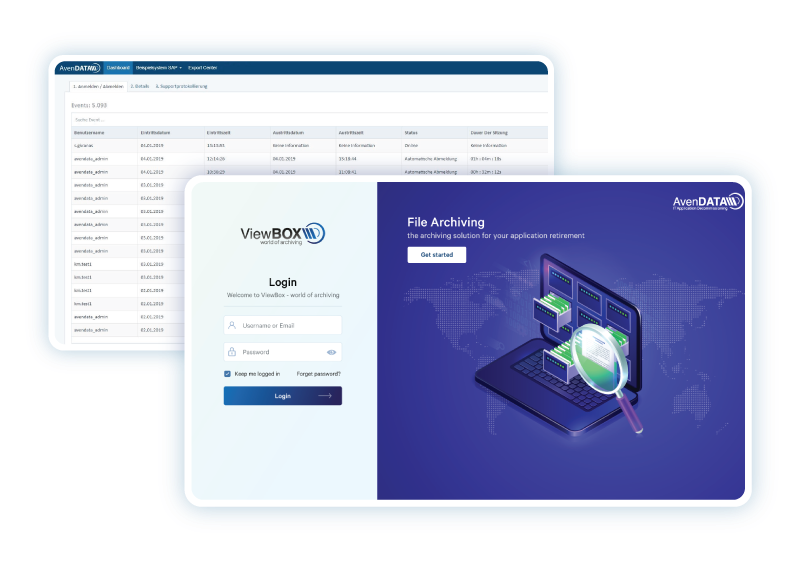 ViewBox is used when parts of a company are sold, and the data still needs to be archived for the client(s).
S/4 HANA
Usually, when switching to HANA, not all the data is transferred to a new system(s) that are completely rebuilt. ViewBox is used to archive the legacy data.
Compliance with Deletion and Anonymization Requirements
ViewBox includes its own data protection module. This feature anonymizes or deletes the data to meet the legal data protection requirements for the personal data.
DART Functionality
ViewBox supports a data retention tool (DART) function. DART is especially for SAP systems and ensures client's data transfer for audits in the DART format.
6th Legacy System
Archiving Breakfast
Get an hour update on archiving your legacy IT systems. Also develop an impression of how the large companies from different industries across the world archive their systems precisely. We effectively demonstrate how other companies archive their legacy systems with AvenDATA by using the use cases and presenting our software live. You will surely gain an overview of our system experience. Invest 1 hour from your schedule. It will be worthwhile for you provided you are eagerly looking for solutions to archive your legacy system(s).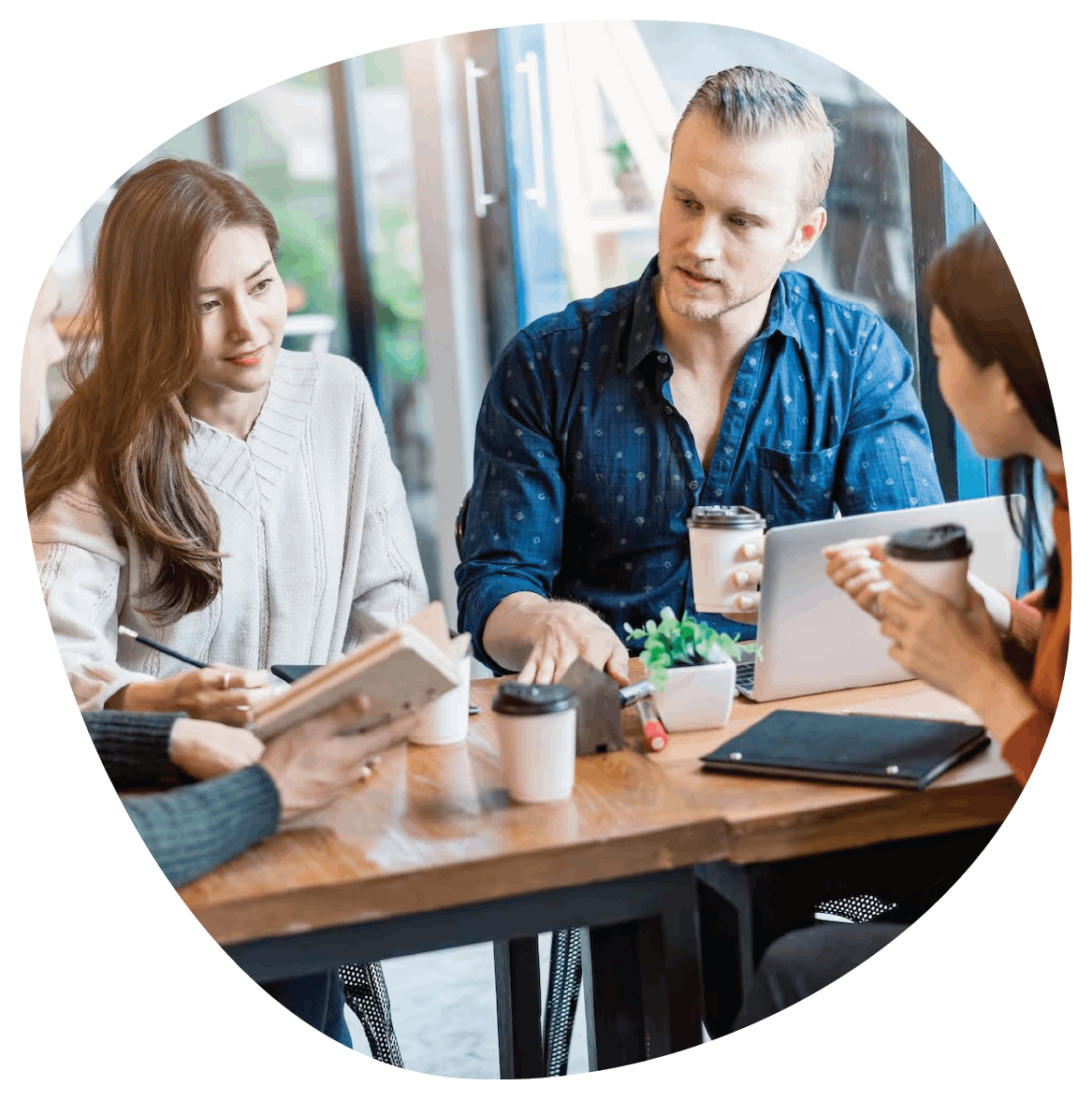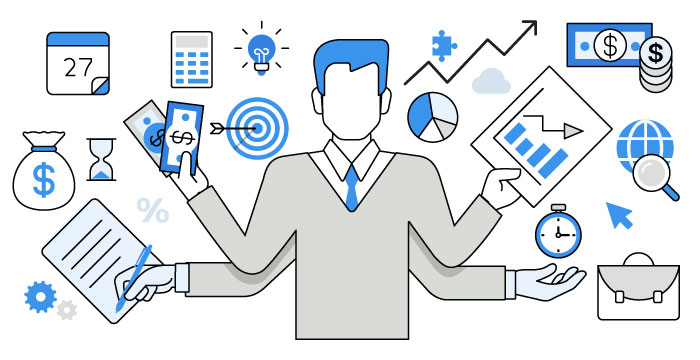 We ensure the best project management processes within your archiving projects. Our experienced and qualified Project Manager will be available as the main contact person for you. In addition to the archiving activities, the Project Manager will also coordinate regular Jour Fixe meetings. This will enable you to discuss about the project status, keep records of meetings and present the results as per the user training(s). An archiving project usually takes 3-6 months, depending on the complexity of the application to be decommissioned. It is accompanied by processes like installation, documentation and acceptance management.
ViewBox is ready for installation on
A Secure Solution for all your Archiving
Data and Files
The data is stored and archived in an ISO 27001 certified data centre. Moreover, the software is certified according to IDW PS880. We ensure complete data protection with full compliance agreements. We have our own dedicated support team without any third-party involvement.
AvenDATA
Other solutions
Features
Both our archiving software and tools for archiving your legacy system are license-free for our customers.
Our archiving system can be used for both structured as well as unstructured data, regardless of the application(s).
We have expertise in archiving hundreds of systems across the globe. This includes various industries and companies of different sizes.
The archiving system has proved successful in the market for many years, proving the testing success of the archiving processes.
Archiving can be done for the entire legacy system. After a company sale, a carve-out can also be accomplished for partial archiving.
Each archiving project is free from the burden of financial risk. This is achieved by our fixed price and budget transparency.
In addition to the archiving software, our data centre operation is also certified.
Flexibility in the operation of the archiving process is offered for hosting as well as on premise solution(s).
Why can AvenDATA provide you
with the Best Price for Archiving?
Our packages are easy and simple to understand. The costs are also transparent. We DONOT charge any hidden fees.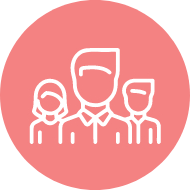 Experience
We have 18 years of experience in archiving the legacy systems. This includes hundreds of applications with appropriate interfaces for exports associated with varied database formats.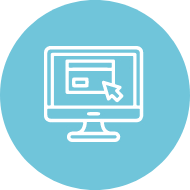 Specialization
We have specialized in decommissioning of legacy systems and implemented various certifications and project standards. Our extensive experience and skilful exposure can be beneficial for the projects.
Development and Reporting
We have a large team of experts including the developers and domain specialists. We also have developed hundreds of reports for various systems such as PeopleSoft, Oracle, SAP, Mainframe and other systems. Our clients are satisfied and benefit from this experience.
Well-known and international
companies rely on AvenDATA

LMS
We were able to successfully archive AS400 data in the archive software ViewBox provided by the service provider AvenDATA GmbH.

Envista
In order to meet our legal retention requirements, we were faced with the challenge of archiving legacy SAP systems. We have realized this together with AvenDATA.

Swarovski
We were faced with the challenge of archiving HR and ERP data from two SAP systems due to a system changeover. Here we decided to implement with AvenData!

Granovit
We were faced with the challenge of archiving data from 2 legacy systems. We successfully mastered this with the service provider AvenDATA.
Industry:
Animal Feed Industry

EWR Energy
Due to a system conversion, we were faced with the challenge of archiving data in a way that would allow us to shut down our legacy system. For this purpose, we chose the service provider AvenDATA GmbH, which specializes in legacy system archiving.

Adient
Together with our partner AvenDATA, we have been able to realise different SAP carve-out projects in the last few years as a result of company acquisitions and sales. Here, either parts of the SAP systems in the form of company codes or entire SAP systems were archived.

MTS Group
Together with our partner AvenDATA, we were able to successfully archive the data from a legacy SAP system.

masa
We have successfully archived applications in the area of AS/400 and proALPHA with the company AvenDATA.

Nehlsen AG
We were able to successfully archive our legacy system with the company AvenDATA.

KSB
We were able to successfully archive our legacy system with the company AvenDATA.
Industry:
Mechanical Engineering

Putzmeister – USA
Together with AvenDATA we were able to successfully decommission 2 SAP legacy systems.
Industry:
Mechanical Engineering

Zublin – USA
Together with AvenDATA, our partner for archiving topics, we were able to successfully decommission legacy systems.

vitos – USA
We were able to successfully archive one of our legacy systems with the IT service provider AvenDATA.

Etatec
We were able to successfully archive our SAP legacy system with the company AvenDATA.

Plansee
Together with the company AvenDATA GmbH we were able to successfully archive the data of an SAP ERP system including attached documents.
Balance sheet sum:
2.02 Bn. €
Industry:
Metal Processing

lbbw
We were confronted by the challenge of archiving a central order control system and a configuration management system with software artifacts. Other projects had successfully archived legacy systems with AvenDATA before. After a common archiving project, we still have access to the data via viewbox and are able to finally shut down the two legacy systems.

EagleBurgmann
Together with AvenDATA we managed to successfully archive Microsoft Dynamics legacy system across different countries within Europe. The Avendata viewbox meets our storing requirements from a business and audit perspective. The project was conducted in a professional and timely manner.
Industry:
Industrial Sealing

Sana Kliniken
We chose the service provider AvenDATA to archive our industry-specific legacy system.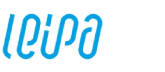 Leipa
Due to the joint archiving project with avendata we are able to finally switch off our AS/400 based legacy system.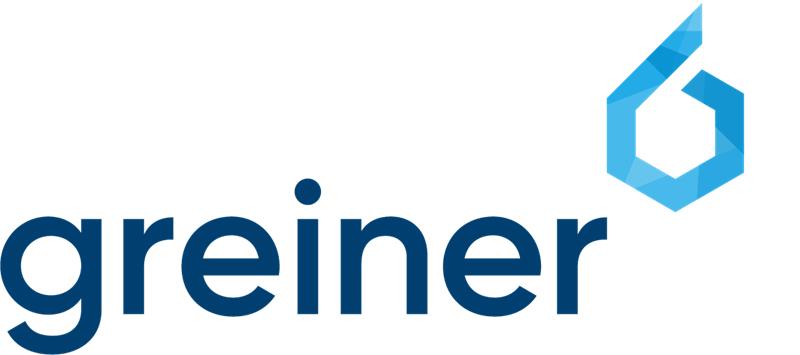 Greiner
Together with AvenDATA, we were able to successfully manage our carve out from an SAP system.
Klingel Gruppe
After a provider selection process, we chose the provider AvenDATA to archive our HOST. The archiving was successfully completed according to our specifications and the specifications of our auditor
Industry:
Multichannel Distance Commerce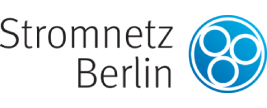 Stromnetz Berlin
Due to a short-term shutdown of our old billing-system, we needed a reliable and convenient solution at short notice – the Avendata Viewbox made this available to us.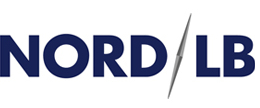 Nord-lb
As a result of a successful IT project with AvenDATA, we were able to archive and finally replace a complex core banking system.
Balance sheet sum:
154.012 Bn. €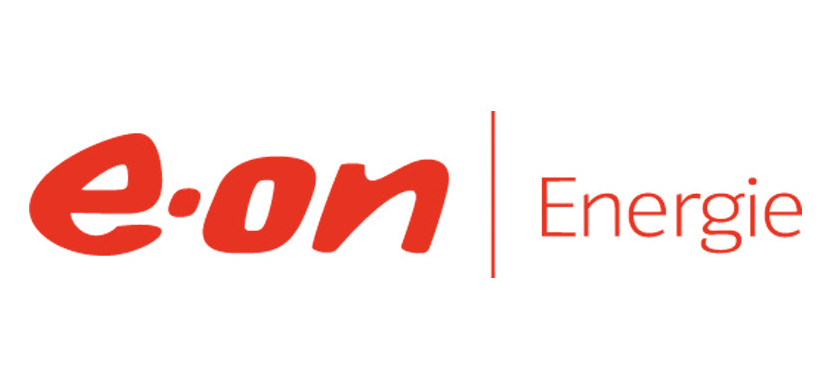 E.ON
Due to the archiving project with AvenDATA we are in a position to finally switch off our legacy system.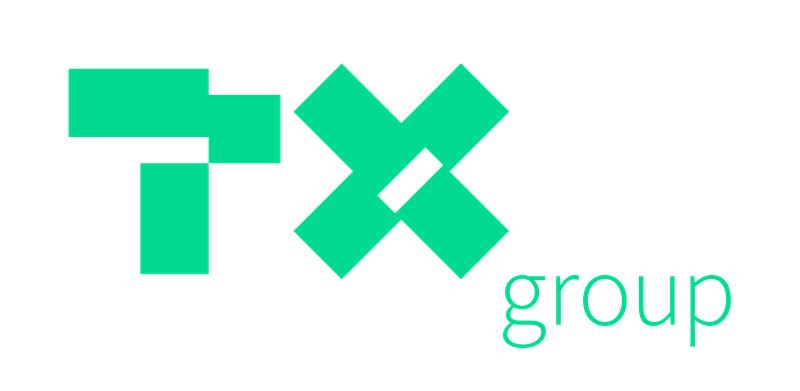 TX Group
We have successfully archived part of our SAP systems with AvenDATA and were able to decommission them. Other legacy systems (SAP, Cognos) will follow.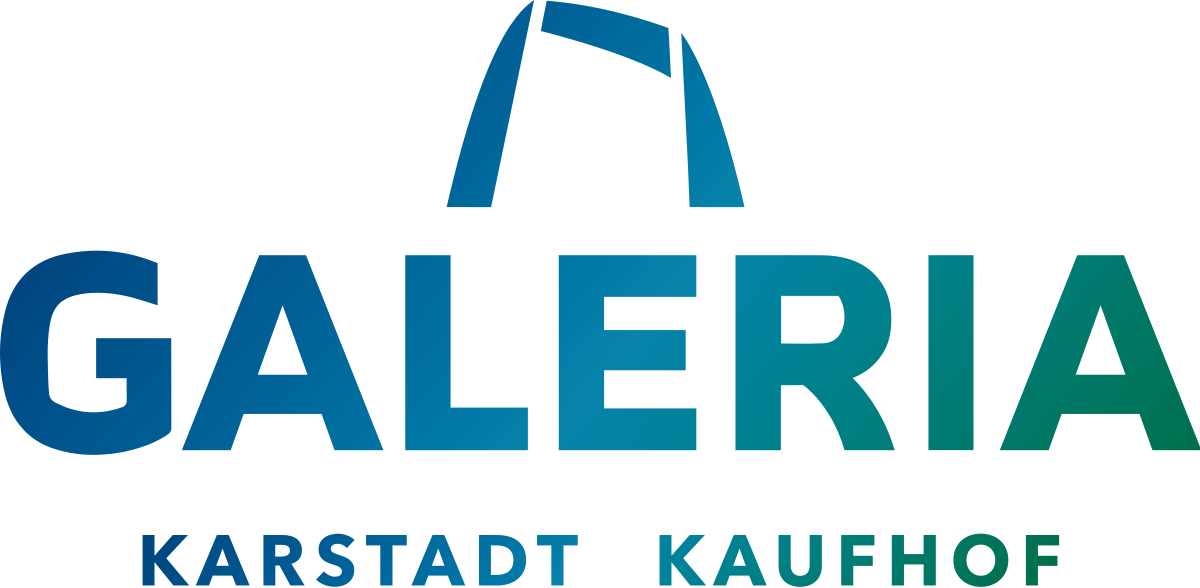 GALERIA – USA
By selecting a provider for archiving our various legacy applications, the decision was made in favour of AvenDATA. Together we were able to successfully archive the data in such a way that we continue to have the relevant data available in an archiving system, but can switch off the legacy systems at the same time.
BITMARCK
We successfully archived our Wilken accounting system with AvenDATA. This allowed us to decommission the system without losing access to our legacy data.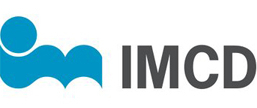 IMCD
In an international context, an ERP system had to be replaced in several countries and archived in an audit-proof manner. Both the time and knowledge component were decisive.
Industry:
Chemical Distribution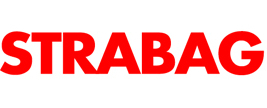 Strabag
In the past few years, we were able to archive various legacy systems resulting from acquisitions and system consolidations together with AvenDATA, then switch them off and save on IT costs for the continued operation of legacy systems.

BauerMedia Group
With AvenDATA's ViewBox, we were able to successfully archive an old financial accounting system and then switch off the legacy system.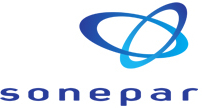 Sonepar
Due to a system integration, we were able to successfully archive a legacy system for one of our subsidiaries with AvenDATA and then switch it off.
Industry:
Electronic Industry

Alpiq
Alpiq has already carried out several projects for the legacy data archiving of SAP data with the help of Avendata. The motivation was different: sometimes it was a subset of an SAP system that was in a sold part of the company in their SAP system, which are now for auditing purposes with the Avendata, another time it was about a whole legacy SAP system to dissolve to drastically reduce operating costs.
Industry:
Electronic Industry

Mapple Bank -USA
At the time, we chose the IT service provider AvenDATA to archive our core banking system and an AS/400-based platform.
Balance sheet sum:
3.7 Bn. €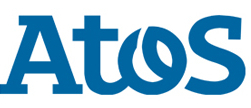 Atos
In order to be optimally prepared for a digital external test, Atos Origin has commissioned AvenDATA GmbH with the configuration of their SAP DART module. Atos Origin is perfectly prepared for a digital audit due to this uncomplicated and secure solution.
Industry:
Global IT Provide

Service Partner
Together with AvenDATA we have archived our SAP system.
Balance sheet sum:
187 Mm. €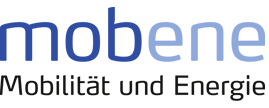 Mobene
We were able to use the archiving solution ViewBox to shut down various legacy systems – without losing access to the legacy data.

Pepko
In compliance with the regulatory requirements, we were able to successfully and efficiently archive our SAP legacy data last year using the ViewBox archiving solution from AvenDATA.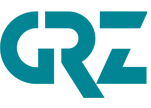 GRZ
In cooperation with the AvenDATA company, we were able to successfully archive data from an SAP legacy system in a resource-saving manner.
Industry:
Software producer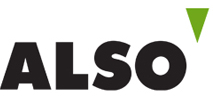 Also
In recent years, we have repeatedly been able to archive the most diverse legacy systems using the ViewBox archiving software and then switch them off. The solution could be used for both structured and unstructured data.
Industry:
Global IT Provider
Archive More with AvenDATA
The main question is not whether you need to archive your legacy systems or not. But the point is if you need to archive your legacy systems then how will you archive the legacy systems. AvenDATA's ViewBox comes to your rescue and provides the solution. Our goal is to archive our customers' IT systems, which may emerge through application decommissioning, mergers and acquisitions or carve-outs. And the goal is achieved in an easy and comfortable manner along with managing the cost effectiveness as well as efficiency of the solution(s).