Legacy System Definition
& Why do we need to archive legacy systems?
By Avendata | March 31, 2022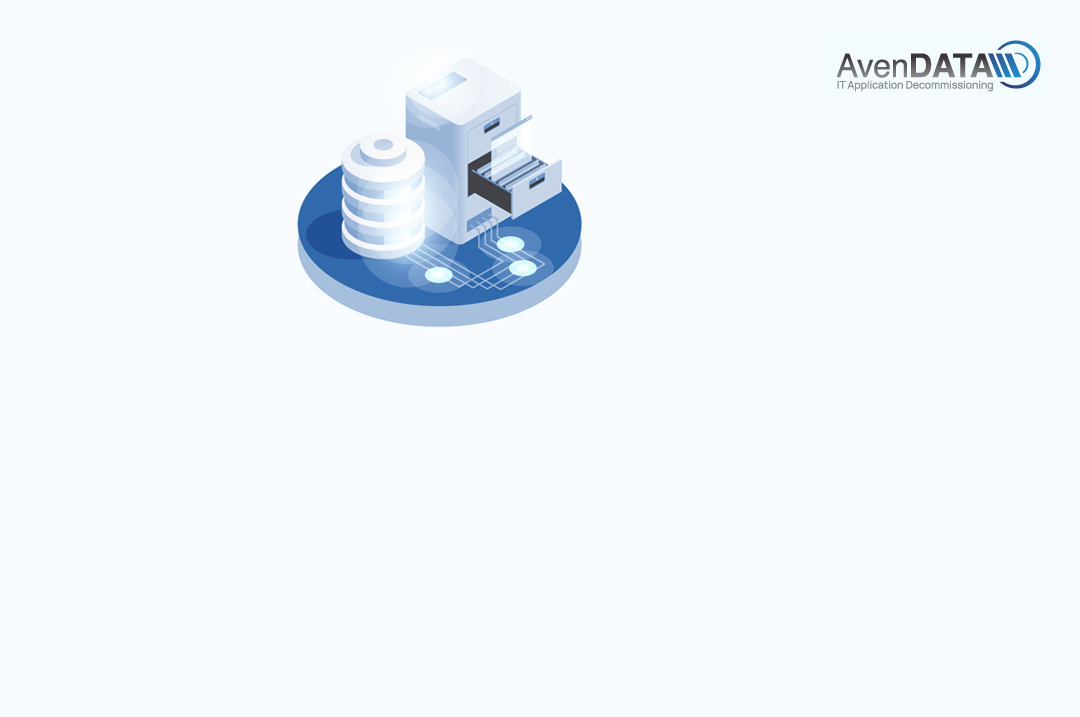 A legacy system refers to a former or an outdated computer software/application, equipment(s), hardware, and/or technology still used in the daily operations. Although the legacy system fulfils the requirements, which were vital few years ago. But the system no longer has the required support and maintenance. This system also gets restricted in terms of future development. However, it is not convenient to replace the legacy systems overnight. For example, Windows XP, Windows Vista, and Windows 7 fall under the category of legacy operating systems (OS) after Microsoft has stopped the security as well as other updates for these operating systems. As on date, there are more than two million devices that are still running on these operating systems.
Most legacy systems are on the verge of becoming outdated. These systems were implemented as a custom solution but were not designed with the security aspects. That is why these systems are vulnerable to cyber-attacks, data breaches, and other security risks. It is important for organizations to ensure that the legacy systems are updated on a regular basis. The organizations must invest in cybersecurity practices too. This would enable these organizations to avoid costly data breaches and other security mishaps, which might prove to be detrimental to the business.
The legacy systems implemented decades ago tend to slow down the IT processes. There has been a vast change in technology and these legacy systems are unable to accommodate the latest technological changes. The customer requirements are also changing rapidly and are a big mismatch with these legacy systems. Moreover, these legacy systems often manage business-critical processes but have non-standardised interfaces. The process of replacing the legacy systems or making them adaptable to the current scenario must be a challenging task for any organization. The legacy systems are also associated with high maintenance costs along with less or no supporting documentation. Managing these legacy systems become more cumbersome if the employees who knew the system well, leave the organization.
For any organization, these legacy systems can be a major reason of concern. The following reasons highlights the problems arising due to these legacy systems.
Initially developed with little or no documentation and with standardized interfaces
High implementation and maintenance costs
These systems are not supported by the manufacturer
Unavailability of competent personnel to manage these legacy systems
These systems are prone to security risks as they lack compatibility with the latest security features
Data security and data manageability is vital for any organization. In order to perform these functions in the best possible way, the organization must get the archiving done for the legacy systems. AvenDATA can help and assist you with archiving the legacy systems. AvenDATA has been archiving legacy systems for international companies for the past so many years. Our expertise ranges from system archiving, application as well as system decommissioning including carve outs. AvenDATA has experience with hundreds of applications. Our solutions are not only effective, efficient, and cost-effective but are also fully functional and faster.