AvenDATA - your best archiving partner.
By Avendata | October 06, 2022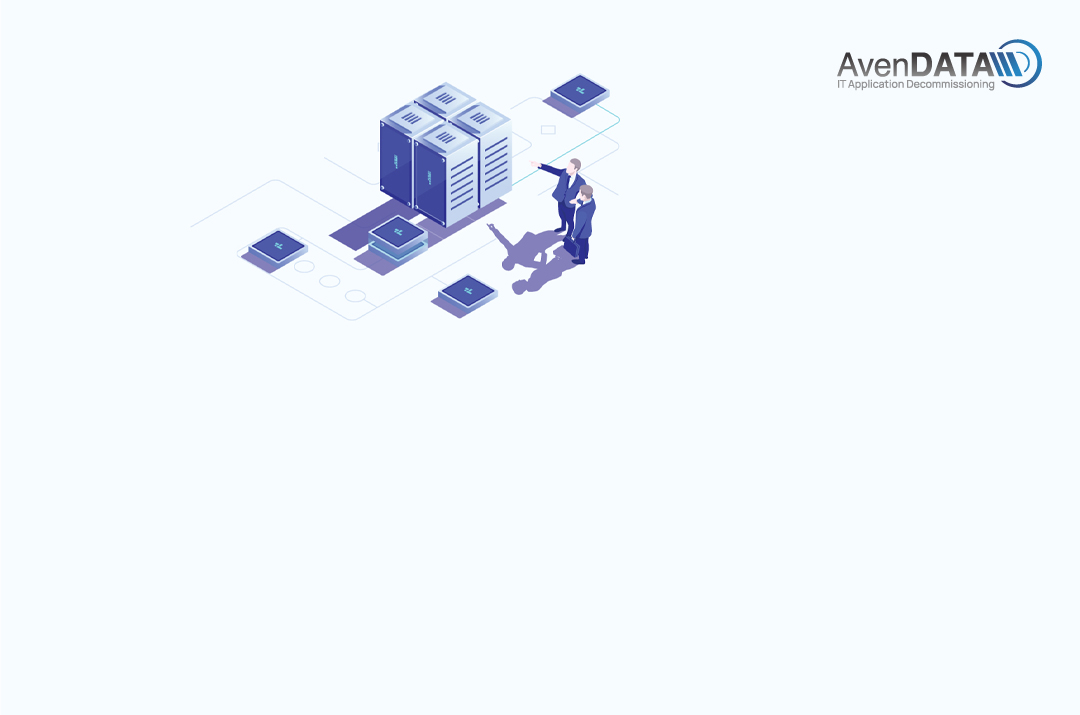 Working with data is inevitable, and managing it effectively necessitates a significant amount of effort not only to maintain it but also to consistently grow with the ever-changing market trends. It is the complete dependency on data that makes it vital in all its aspects. It can be the latest or an older version, essential but not in use as per the present scenario. It is indeed the most critical and crucial factor that needs meticulous designing, up-to-date auditing and reviewing, along with a secured storage capability.
Organizations are always looking for unique solutions to meet the latest requirements of the digital age. Although they deal with the latest information, they still need to store large volumes for future reference. For example, business transaction receipts or historical records that you might require for legal or compliance matters.
There is a requirement for the best solution that can manage, organize, and protect the information you need to store but not use too frequently. There are tools that automatically save or take backups, but you need a solution to oversee the information that is not in current use and must be stored on a long-term basis.
You not only need to perform effective archiving but also manage factors like reducing the operational costs, eliminating regulatory noncompliance risks, and enhancing the overall performance.
AvenDATA understands, analyses, and acknowledges the need as well as provides the best answer in the form of its ViewBox application.
We enable a customized solution for your critical information with a wide-ranging capability. ViewBox fully utilizes the unique features along with the capability of integration with your useful applications. The features include active directory, delete and retention requests, SSO, export functions, and logging up to an integrated service desk.
We have experts to assist you with all your applications. For example, SAP, Oracle, As400, Navision, in-house development, Jd Edwards, Axapta, Varial, Peoplesoft, Mas90, Lotus Notes, Sage, etc.
With our application, you have a browser-based solution that allows you to archive from almost any
legacy system
. It is a certified application that you can use in the cloud as well as on premise.nts.
Furthermore, you can use it to archive after an application change. Organizations often use it when they need to sell parts of a company and perform archiving. Next, you can use ViewBox to archive and transfer details to a new system(s) while switching to HANA. You can also perform easy searches within the legacy tables and documents.
Moreover, it includes a data protection module to anonymize or delete the details and meet the legal requirements, a necessity while dealing with personal and sensitive information. It also supports a
data retention tool
(DART), especially for SAP systems, ensuring the client's data transfer for audits in the DART format.
The application undergoes a thorough review and regular recertification. So, we are always flexible in responding to your requirements in terms of resources and project timelines. We also have a certified data center to host our customers' data and successfully fulfil their demands at a global level.
Our customers belong to various sectors, including pharmaceuticals, banking, insurance, and automotive, which are extremely sensitive sectors.
As per the security aspect, we are ISO 27001 certified to ensure all the security requirements for hosting.
ViewBox is surely a cost-effective solution with a scalable design. You will appreciate the data-related features like classification, storage management, integration, migration, optimization, security, compliance, and archiving.
Our customers testify to the reliability and convenience of our solution.
The reason is our successful completion of more than 600 projects and 250+ applications from different vendors. Yet another reason is that our team works efficiently to manage and complete the work with an optimized methodology. It works remotely on all the projects and ensures timely delivery along with exceptional quality.
Thus, you must experience a user-friendly interface for the end-users and easier administration for system administrators. Come and explore the journey with the best archiving partner. Our partnership will empower business continuity planning, disaster recovery management, durability, and a defence mechanism against outages, which may be due to cyberattacks, security service errors, and/or compliance issues.
To know more, feel free to contact us.
Frequently Asked Questions about AvenDATA's ViewBox Application: