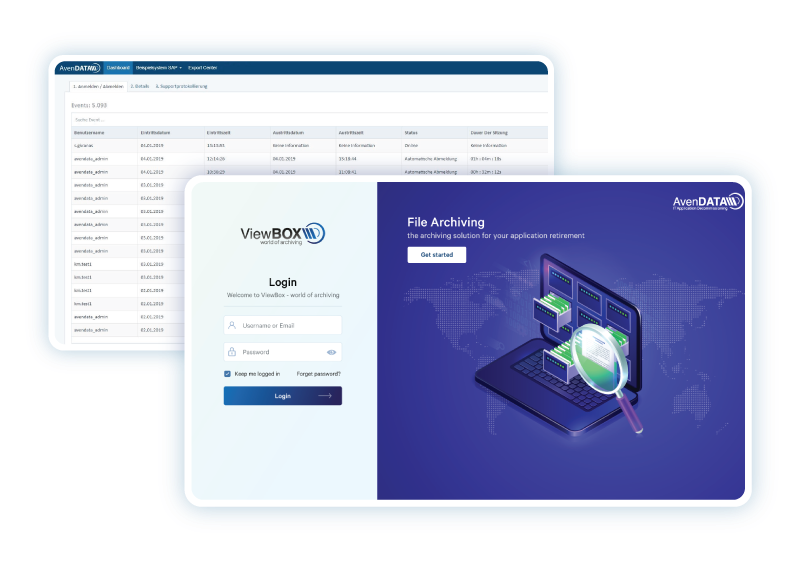 ViewBox is the result of many years of experience in
archiving of legacy systems
. The aim of any new developments of the ViewBox is to make it as easy and comfortable as possible for the user to search within their legacy data, legacy tables and legacy documents.
Every day, about 100 IT engineers (frontend – backend – SQL and fullstack developers) are working for our customers to constantly develop the ViewBox and add new additional features. We are working non-stop on our self-improvement.
In addition, the ViewBox must guarantee a high level of security, since legacy data can sometimes be highly sensitive. This means that the ViewBox contains about 100 security based features, such as two-phase authentication, security queries, SSO etc.
ViewBox is certified according to IDW PS880. Recertification happens on a regular basis. Last certification was performed in December 2021
Below you will find an excerpt of our features for you as a user.
The Viewbox is the long-term archive for your company!
The following features are the result of 600+ legacy systems projects with different systems and requirements.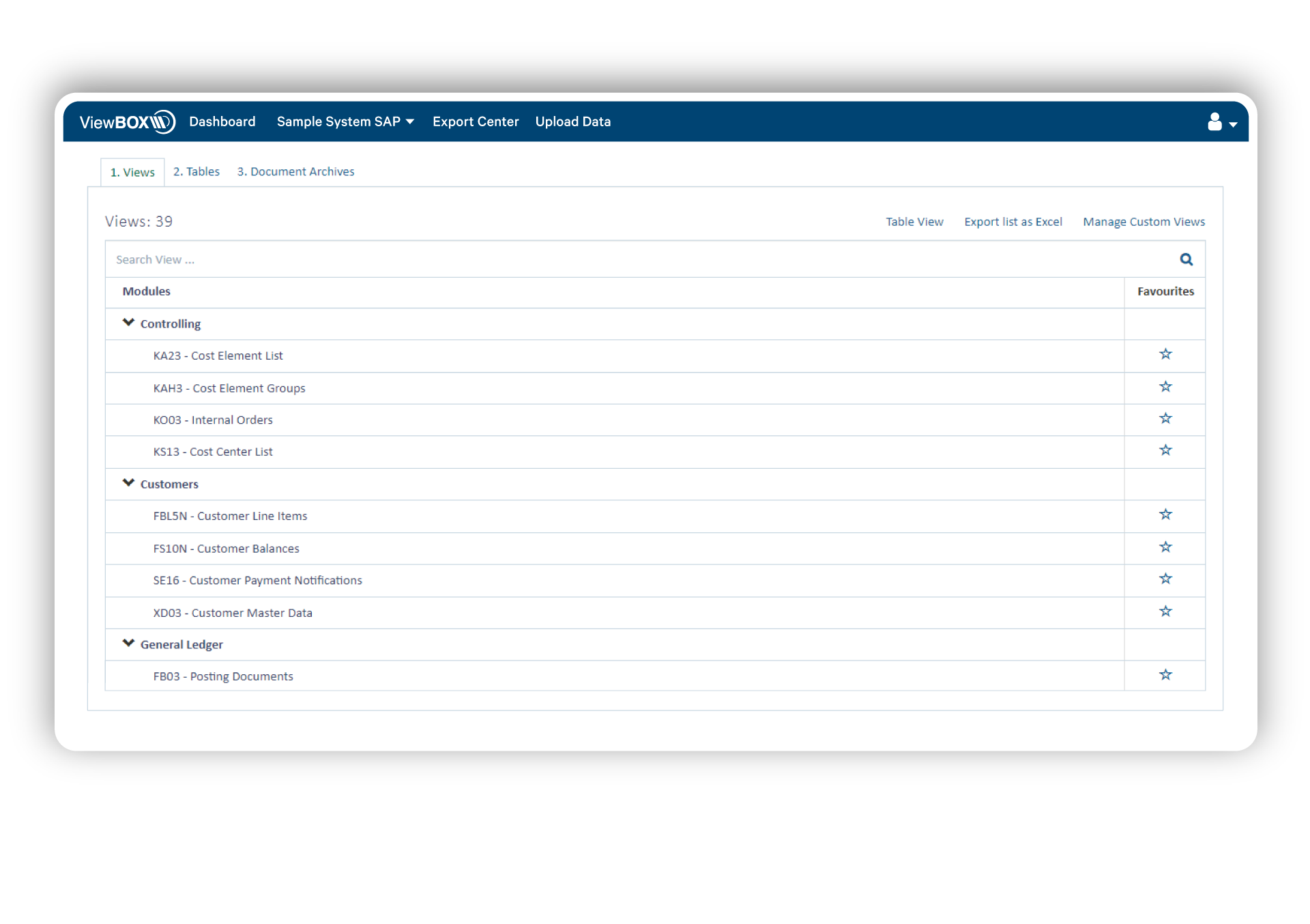 In the dashboard you will find an overview of all views, tables and documents and you can select them accordingly.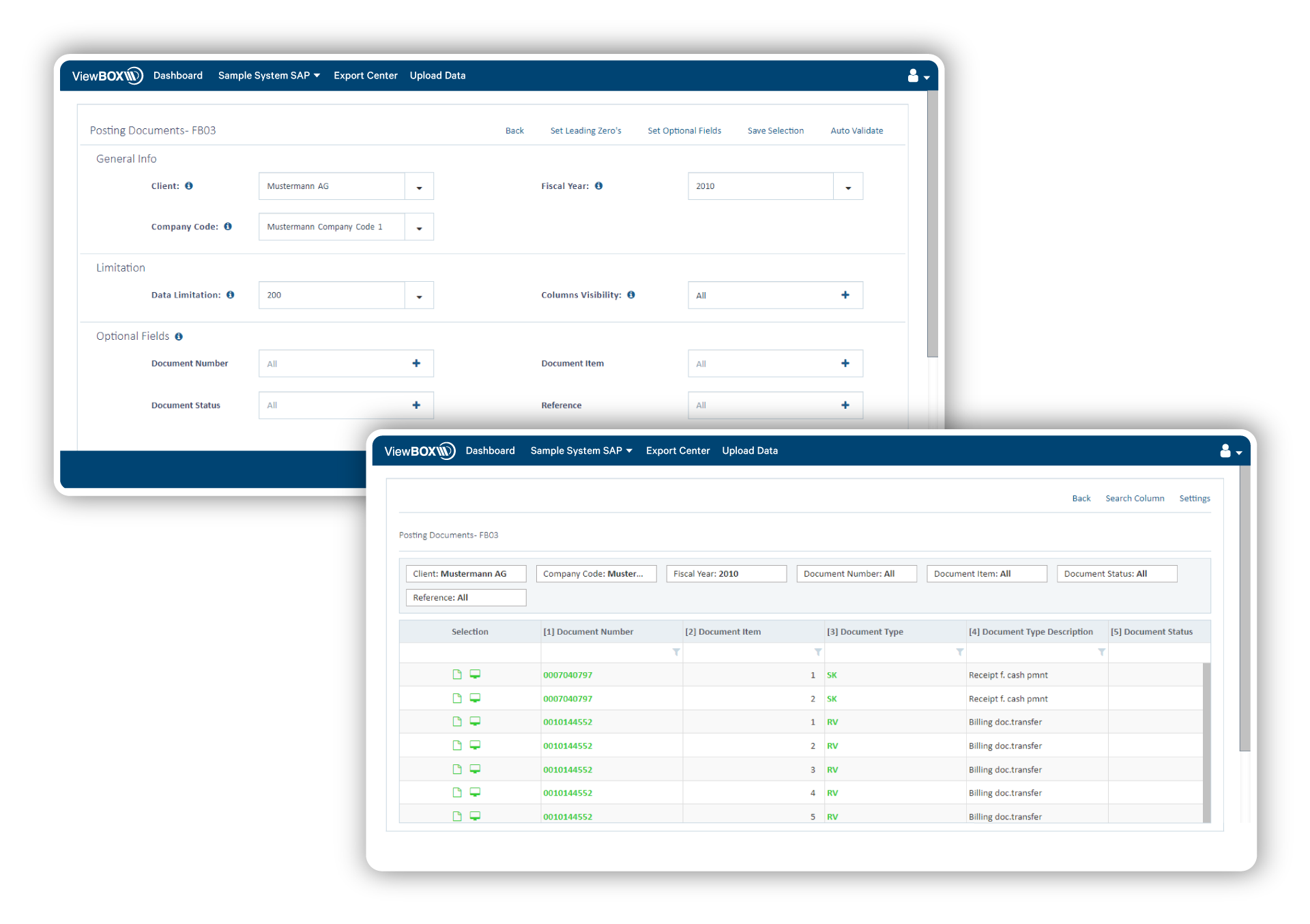 reproduce your original reports from the legacy system.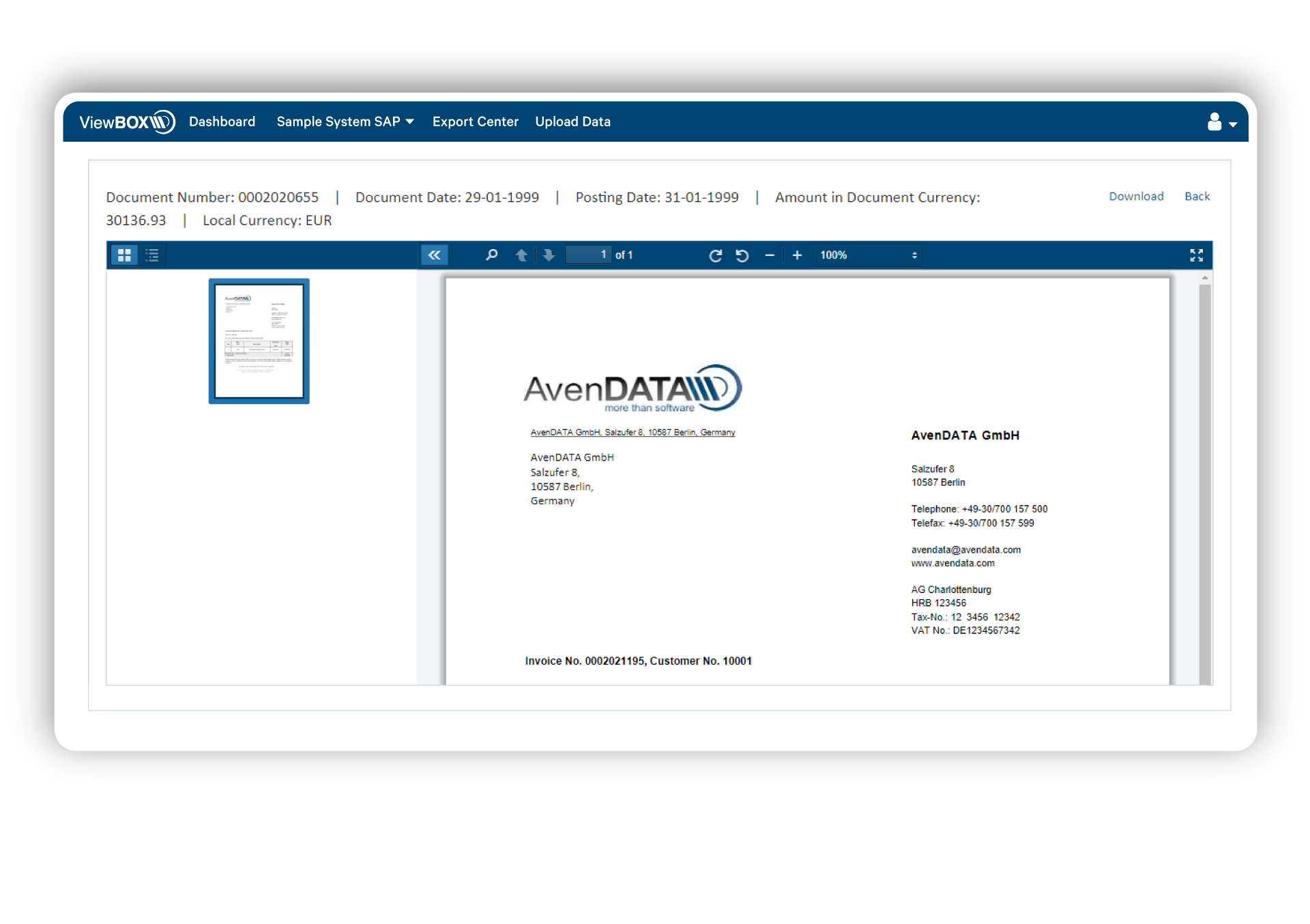 makes your linked documents such as invoices viewable again.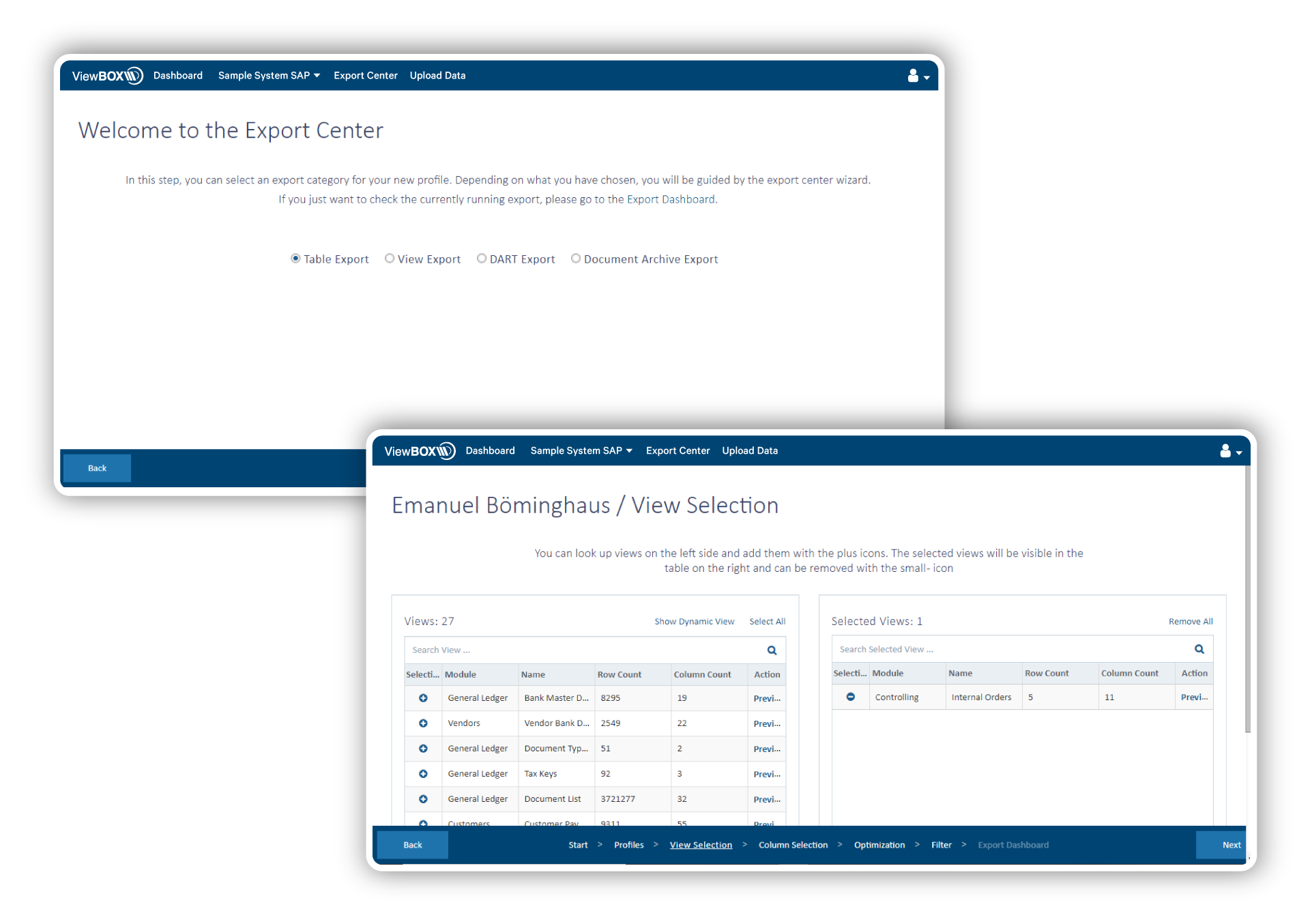 supports you in providing data extracts in GoBD, CSV, and DART format.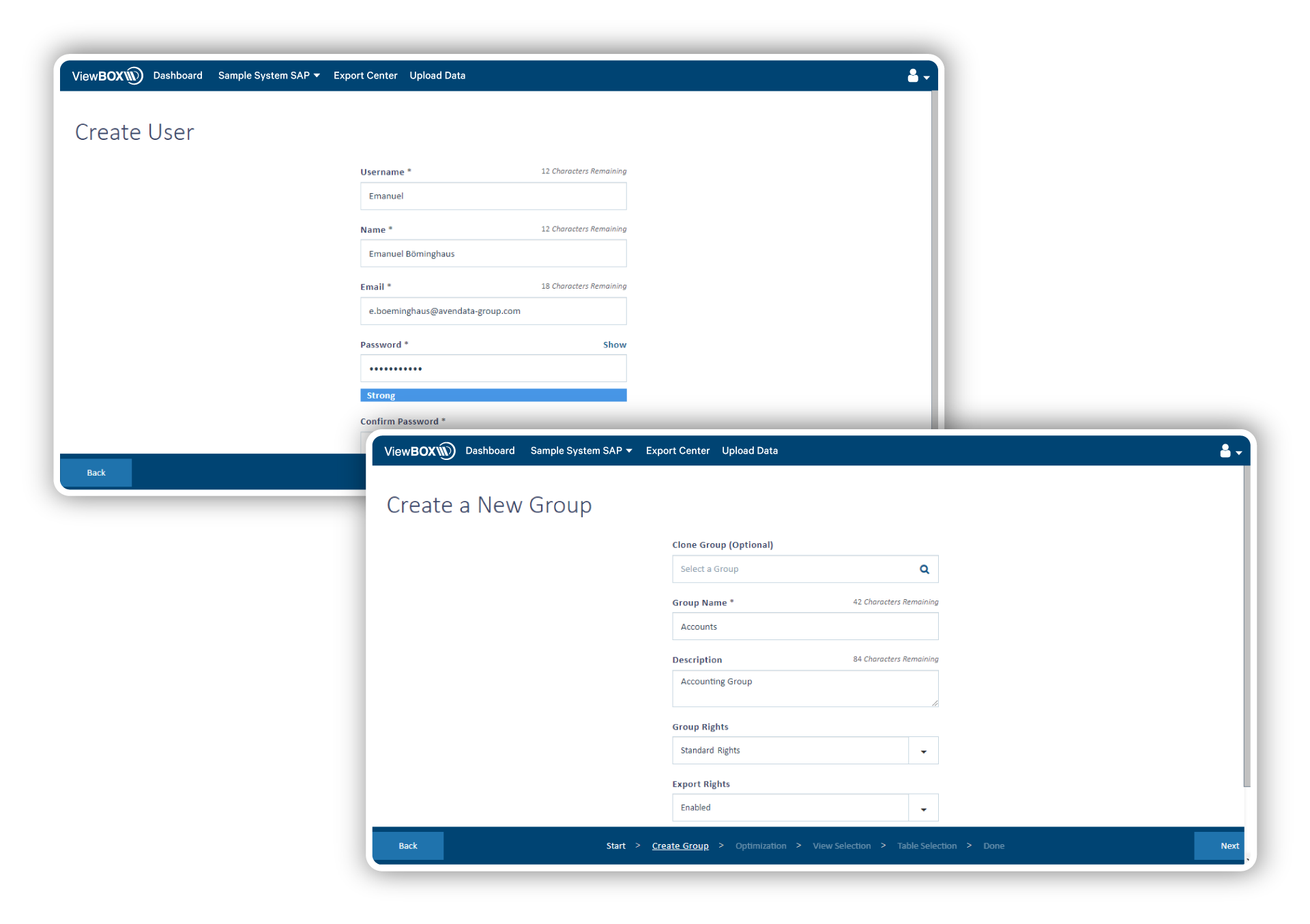 helps you to limit access to data.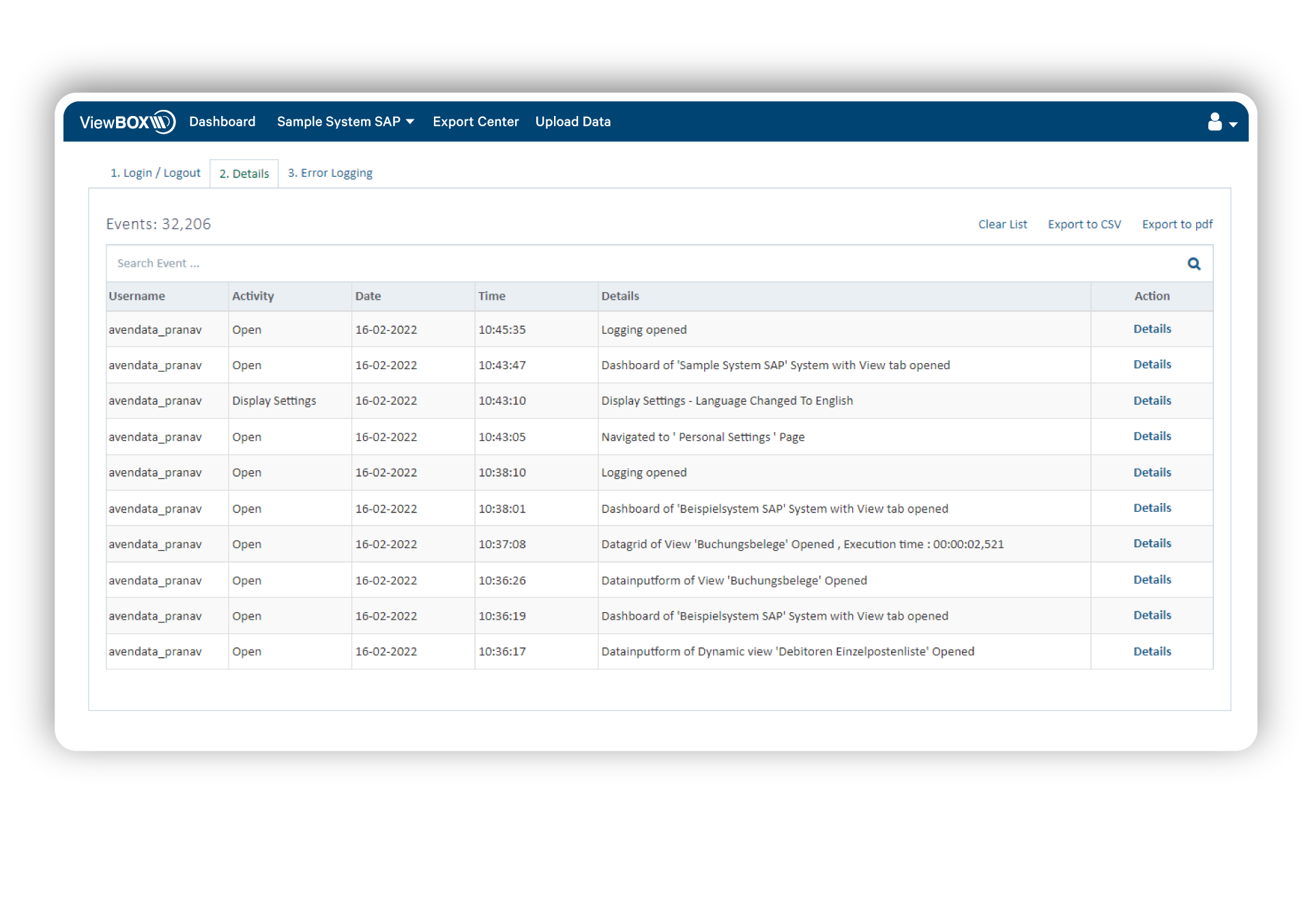 gives you the possibility to provide an audit trail on an ad hoc basis.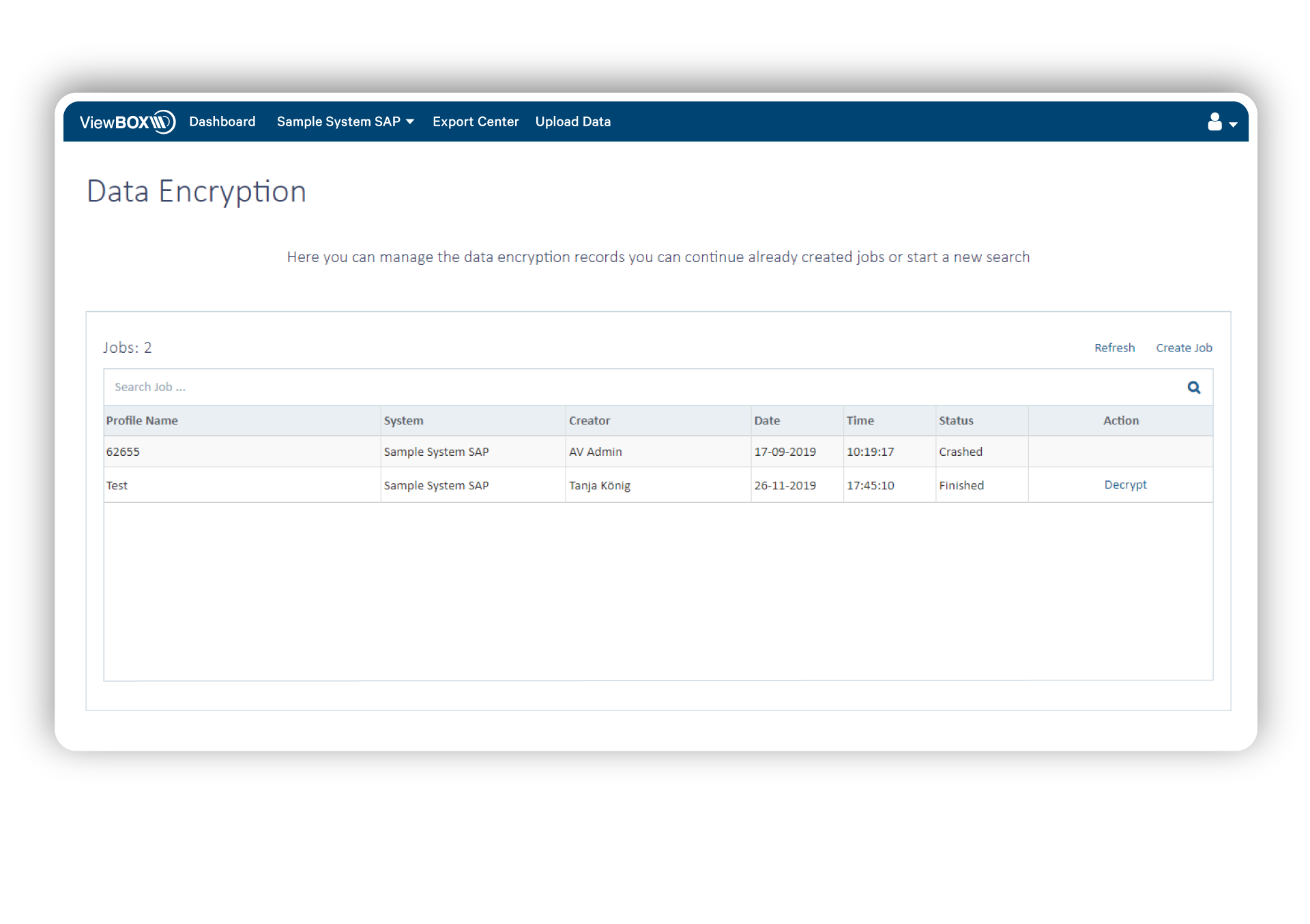 In times of worldwide hacker attacks, the Viewbox can highly encrypt all tables at any time.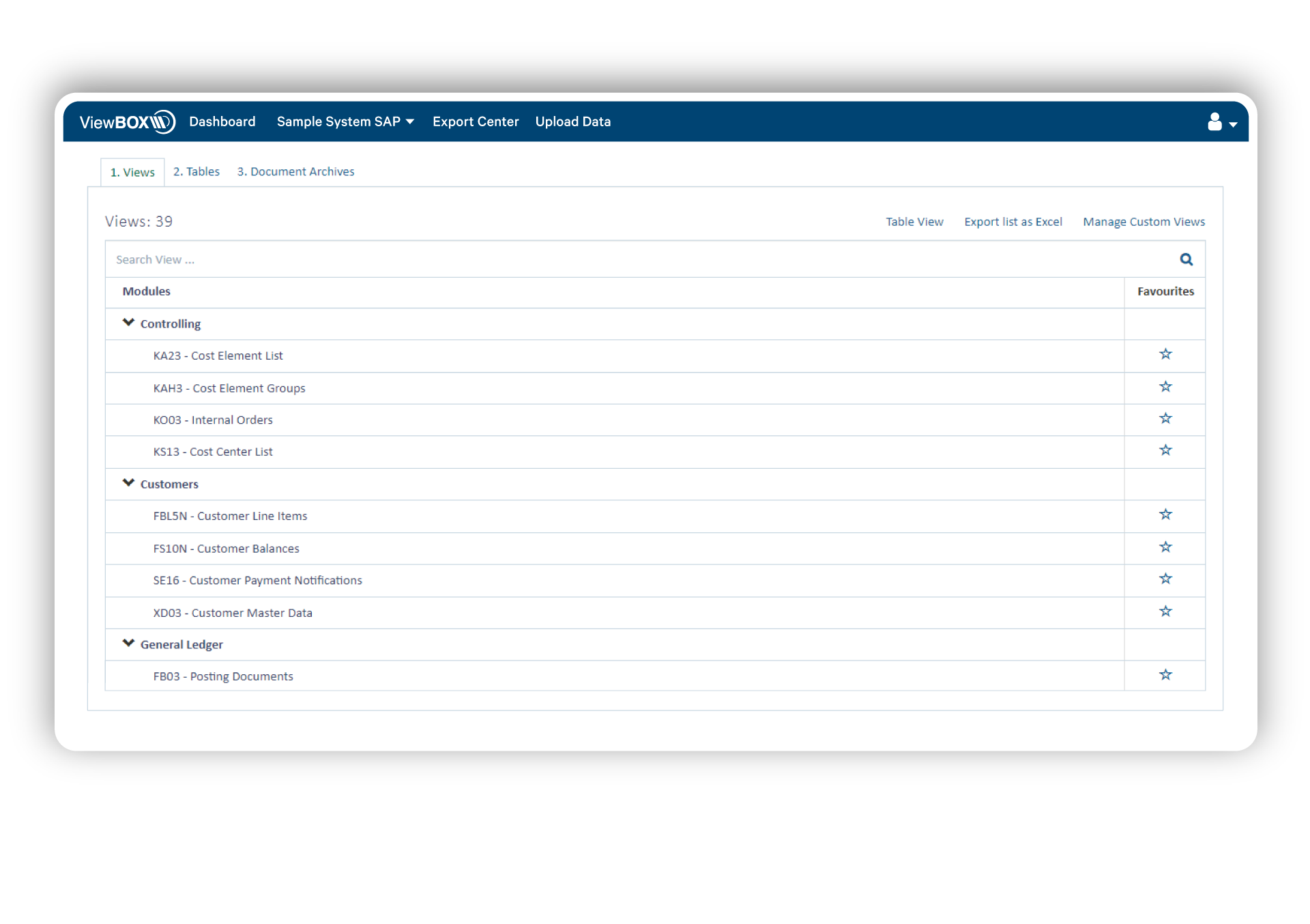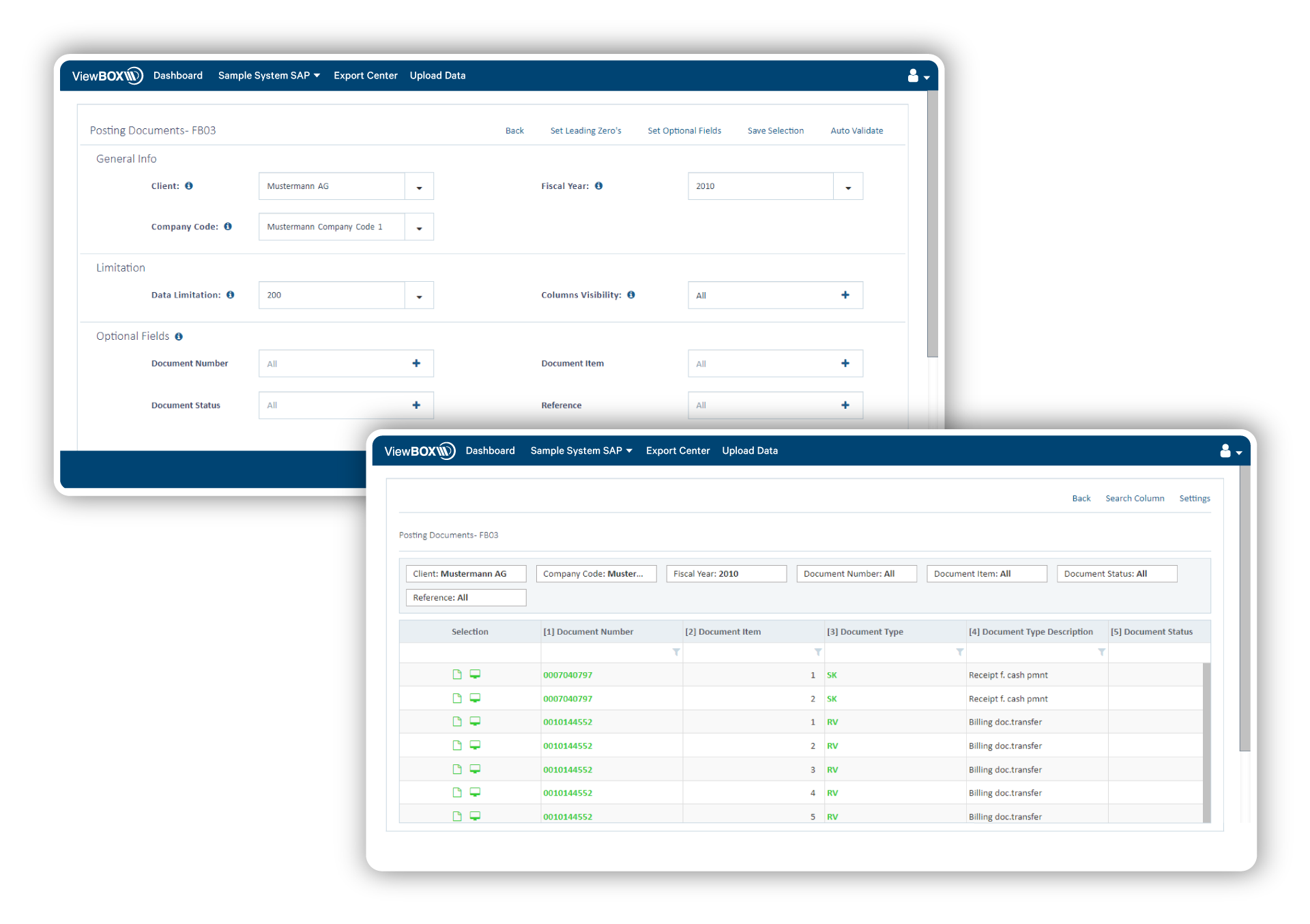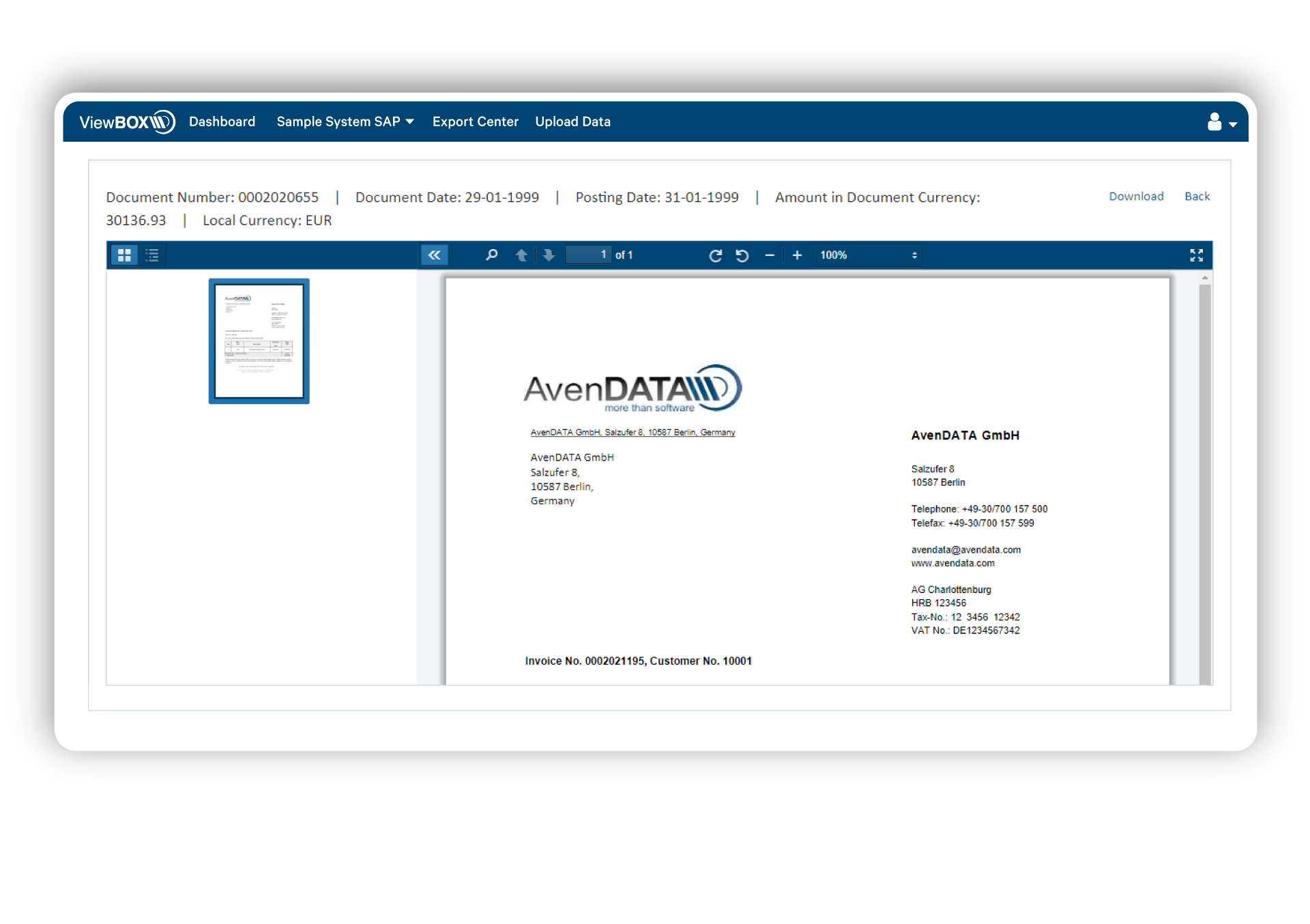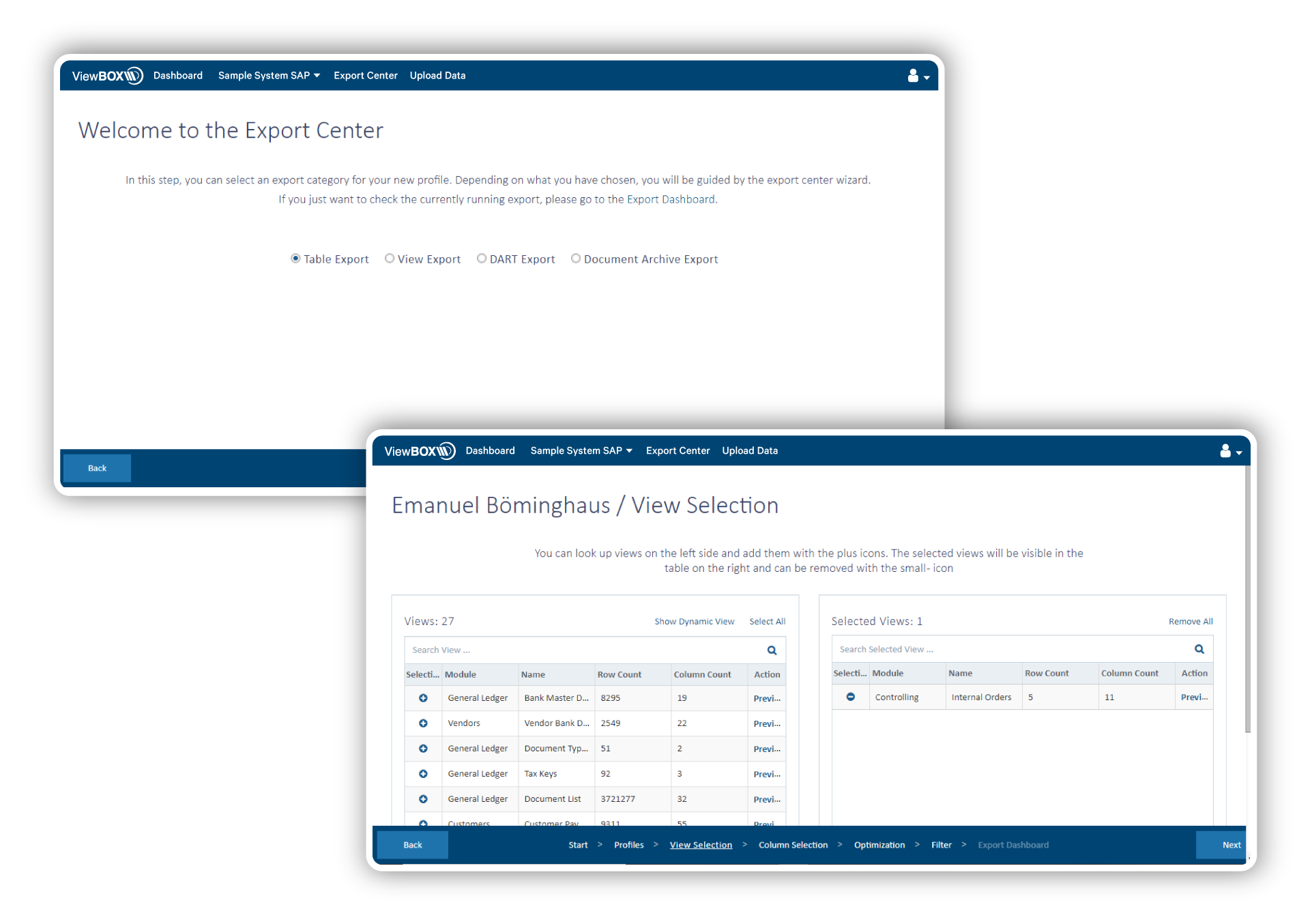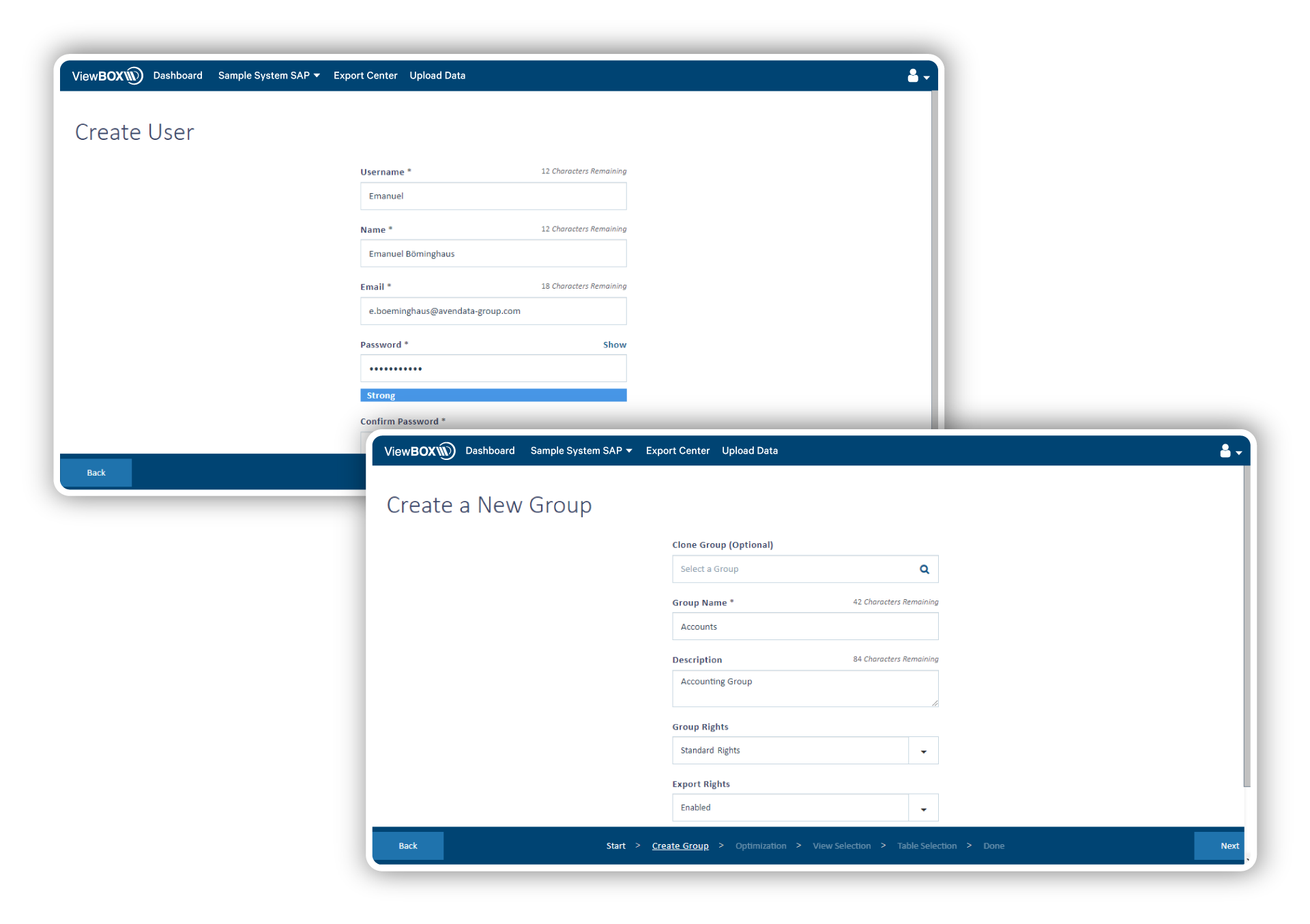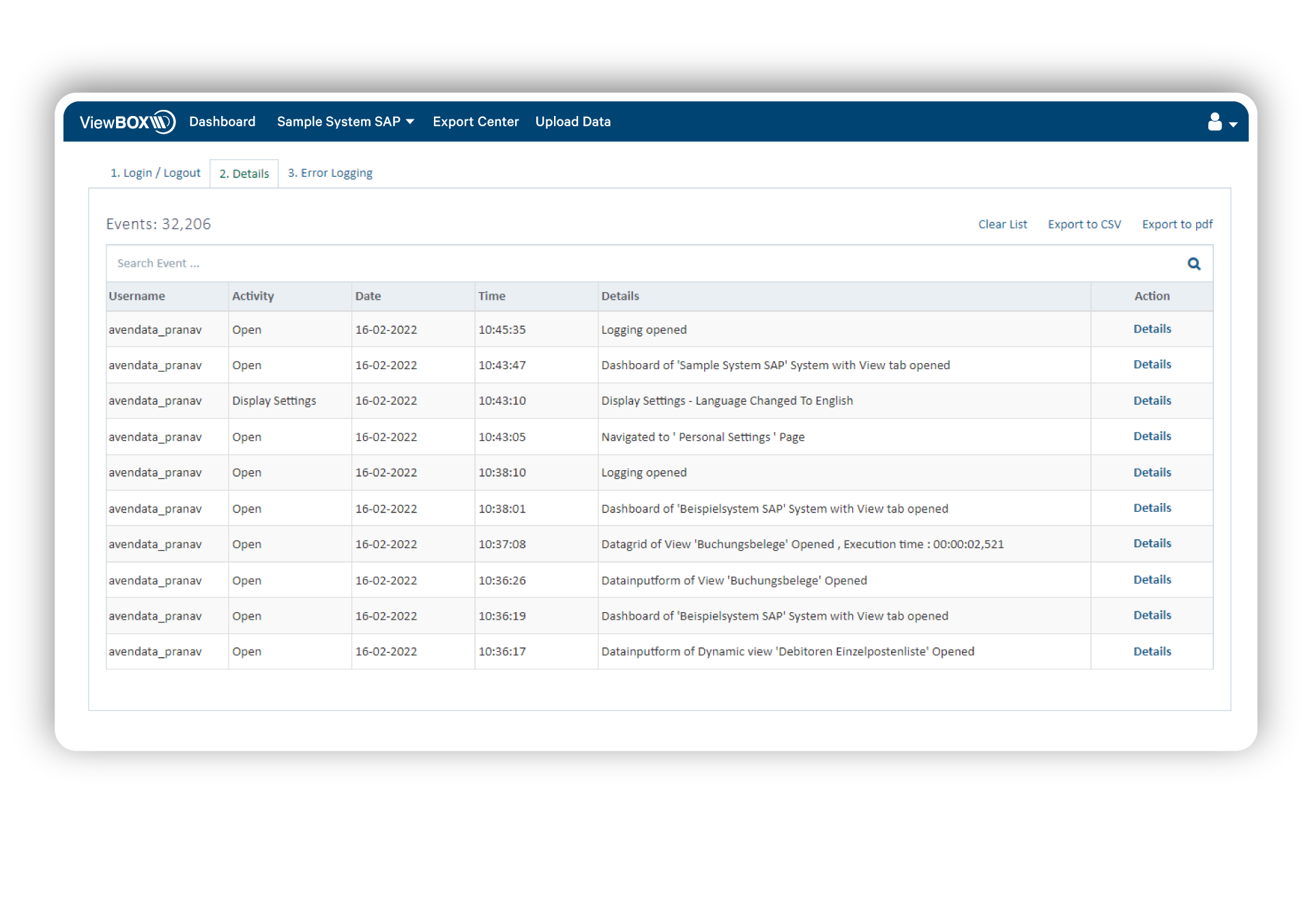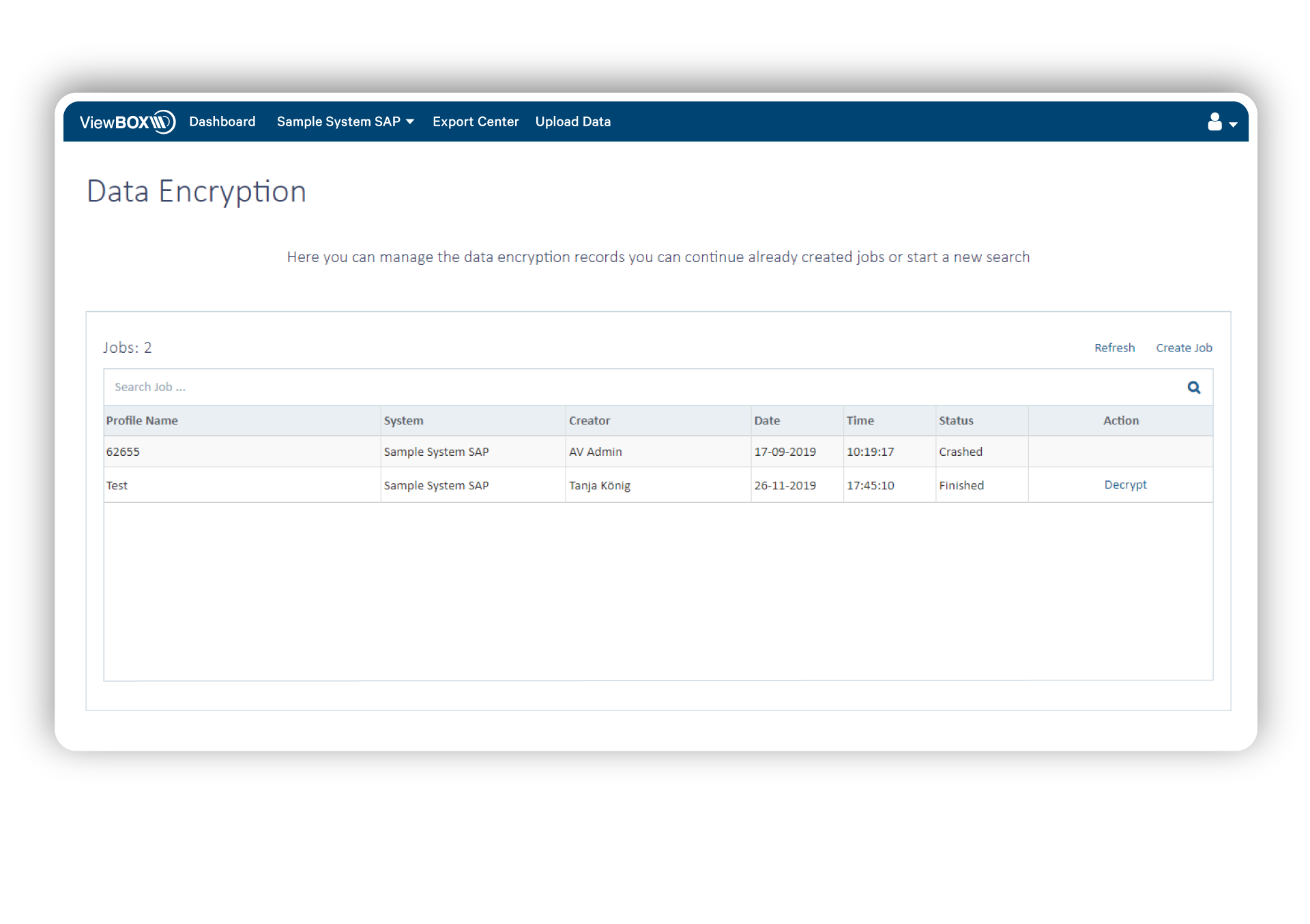 No job is too big,
No function is too complex.
The year 2022 stands for new features in the ViewBox archiving software. Up to 1,000 new extensions and functions are planned to be installed this year, making ViewBox unbeatable as an archiving software for legacy systems. A large team of qualified software developers, software architects and testers have started their work and are looking forward to an exciting year of software development. Let yourself be surprised, the software speaks for itself.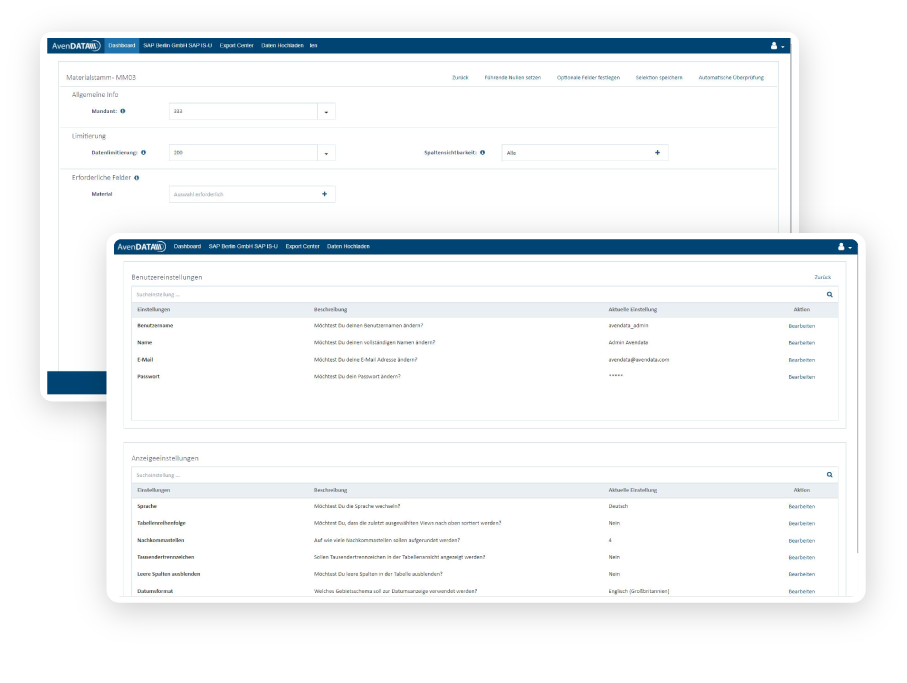 He requires your SAP data
for a tax audit.
With the ViewBox application
it's not a problem.
An export center in the ViewBox allows you to generate DART files from your archived SAP data. You can see it in this video how easy and fast the audit can be done. Steve is ready with the audit in a few clicks.

We offer you a solution to store your
archived legacy systems
in a private cloud. Your advantages are a certified data center that offers a high level of data security and high availability. Certification standards are ISO27001 and ISO9001. We use high-performance hardware that grows with the requirements of our customers. AvenDATA's hosting solution provides the services to help you build a global archive for legacy systems with increasing flexibility, scalability and reliability. Our team is available for support and monitoring worldwide.
THIS IS HOW THE PRIVATE CLOUD WORKS!
You want to use cloud computing for your
application decomissioning
? Are reliability, guaranteed resources, performance and full control important to you? We would be happy to explain to you in a web meeting how a private cloud makes this possible.
Certified data center
as a cloud solution

Due to the high demand of our customers, which sometimes come from very sensitive sectors such as pharmaceutical industry, banking, insurance and automotive industry, we host our customers' data in a certified data center. ISO 27001 certification ensures that various security requirements for hosting can be met. The IT security measures are regularly reviewed and processes recertified.
Rosi needs documents
from the archive system
With the ViewBox application
it's not a problem.
There is a functionality in the viewbox that allows you after filtering to download very quickly and comfortably e.g. booking data with the corresponding PDF vouchers. A few clicks and Rosi has your booking data and receipts.
Do you intend to host your archived legacy data in a public cloud? We also support the operation of the ViewBox on public cloud providers such as Amazon Web Services (AWS), Microsoft Azure, Google Cloud Platform, 1&1 Ionos and many more.
The ViewBox is provided for our clients free of charge as a part of our archiving projects. This means that we only charge for the project implementation and for the ongoing operation (hosting / on-premise).