Archiviere dein Erbe
Systeme bei uns!
AvenDATA ist ein Archivierungsspezialist mit 18
Jahren Erfahrung Erfahrungen mit Stilllegungsprojekten.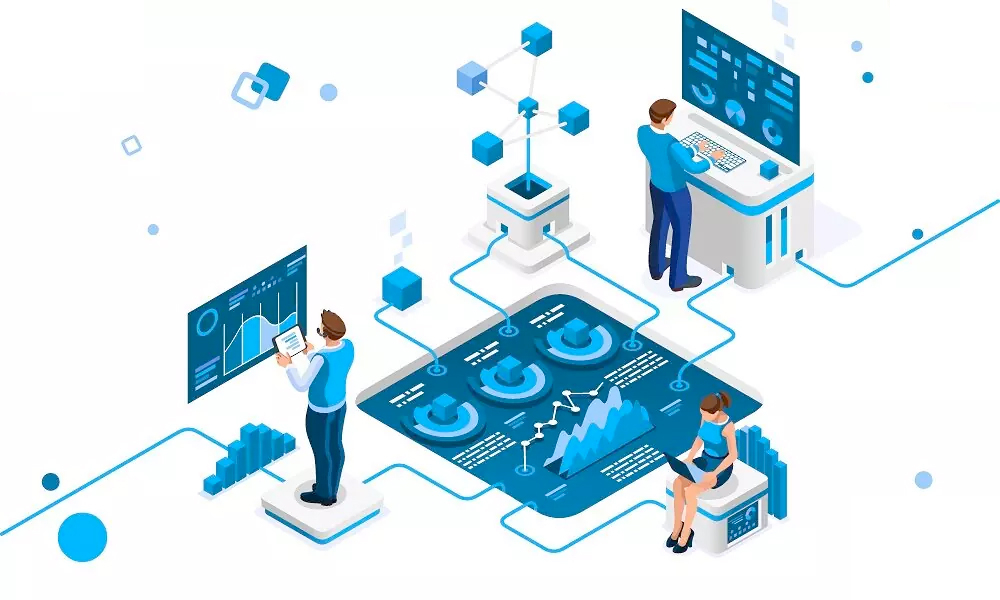 Zertifiziertes Rechenzentrum als Private Cloud-Lösung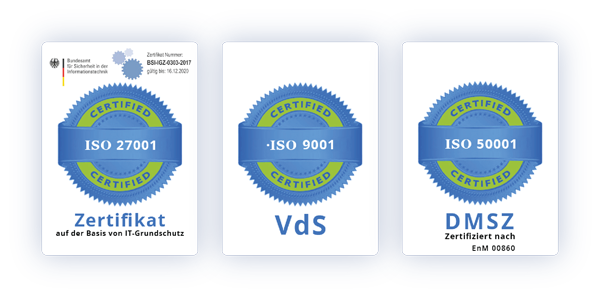 Bekannt und international
Unternehmen vertrauen auf Avendata
The archiving solution for your application retirement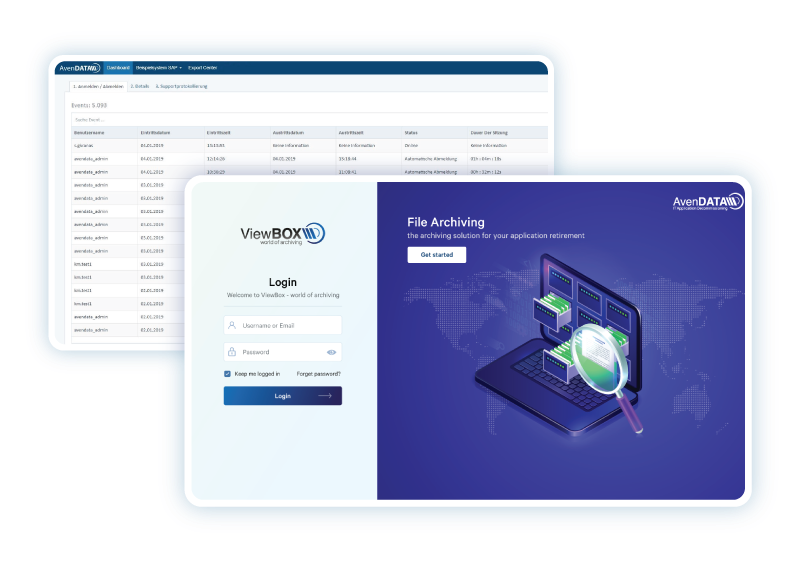 Decomissioning legacy system
ViewBox can be used to archive data after an application change.
CarveOut
ViewBox is used, for example, when parts of a company are sold and the data for the client still has to be archived.
S/4 Hana
When switching to HANA, not all data is usually transferred to the new system or systems are completely rebuilt. The legacy data can be archived with the ViewBox.
You will have a secure solution for all
your archiving data and files
The data is stored and archived in an ISO 27001 certified data center. The software is certified according to IDW PS880.
Data protection and compliance agreements exist. We have our own support team without third-party providers.
ViewBOX
Other solutions
Prices
Project realisation on the basis of a fixed price
Elimination of licence costs
Comprehensive deletion module to meet data protection
requirements
Comprehensive export center in the archive with DART function
Archive solution for structured and unstructured data
Specialisation in legacy system archiving with 18 years of
project experience and hundreds of archived applications
Certification of the software
Various used cases for the ViewBox, such as system
decomissioning, carve outs or company acquisitions
Why AvenDATA can provide you
best price for archiving
Our packages are clear and easy to understand and the costs are
transparent and predictable. No matter which package
you choose, we do not charge any hidden fees.
Experience
We have 18 years of experience in archiving legacy systems with hundreds of applications and appropriate interfaces for exports from various database formats.
Specialization
We have specialized in decommissioning of legacy systems and accordingly implemented various certifications and project standards that we can use for the projects.

Development and reporting
We have a large team of developers and specialists. We have also developed hundreds of reports for various systems such as PeopleSoft, Oracle, SAP, Mainframe and others. Our clients benefit from this experience.
In principle, our offers represent fixed prices that can be used as a binding basis for planning and decision-making after a system check. We distinguish between 3 packages. We will be happy to explain further details of our offers to you in a
web meeting
Possibility of shutting down
the legacy systems
Hosting and onpremise solution
Enormous cost savings for
the reduction of IT budget
Compliance with legal and
internal requirements
Project implementation on
a fixed price basis
Certified archiving solution
Archive provider with more than 18 years of experience in archiving over 600 applications worldwide
Arrange a web
appointment now!
Do you have any further questions?
Feel free to contact us here
Get more done with AvenDATA
The question is not whether you archive have to archive your legacy systems , but how you archive them. ViewBox from AvenDATA is your solution. Our goal is to archive the archivicing systems of our customers which results due to application decommissioning, merge and acquisitions or carve outs in a comfortable, cost reducing and effective way.